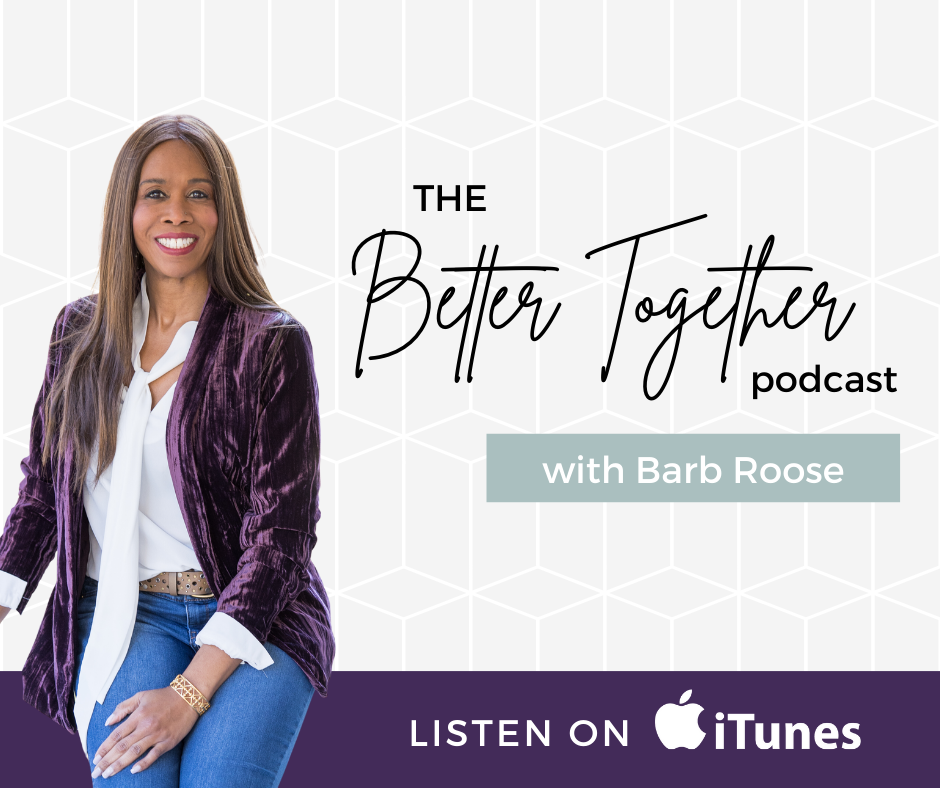 We're in this life together, friends!
It doesn't matter where you've come from or what you've been through, each Better Together episode will be filled with hope, help, and practical next steps so that we can ALL get better together. I'll be interviewing women, just like you, who are putting one foot in front of the other to make the most of the precious life that God has given to each of us. We'll laugh, learn, and grow together!
SaveSave
SaveSave
SaveSave
SaveSave
SaveSave
---
EPISODE PODCAST PLAYER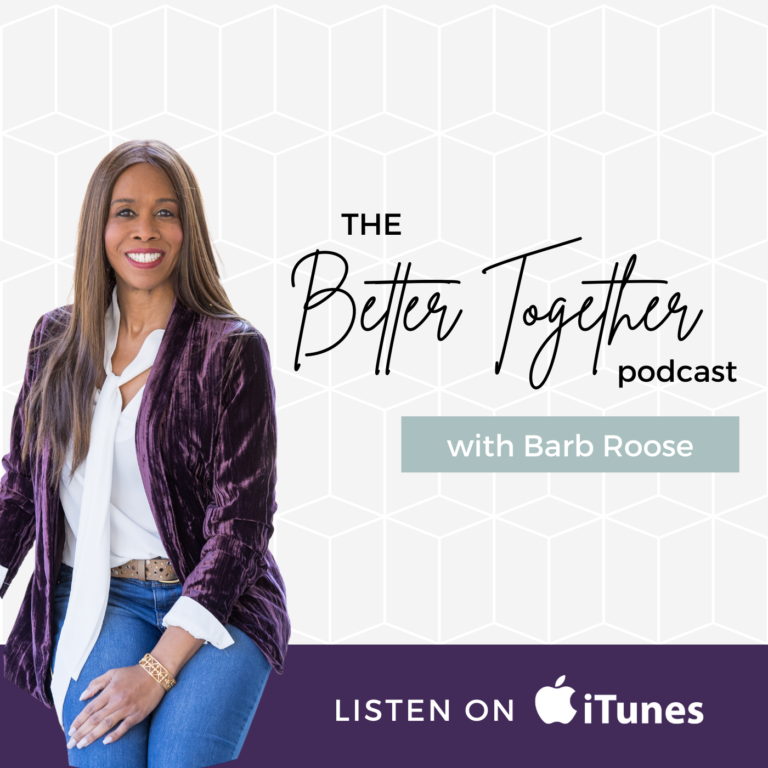 Better Together with Barb Roose
Life is busy and we're doing the best that we can. But, sometimes it's tough for us to hang on when we're barely hanging by a thread. Join us on Better Together with Barb Roose and connect to a community of women have real conversations real about our hopes, dreams, worries and even our waistlines. You'll find hope, help and the practical next steps to that we can all get better together!
The Secrets to a Fulfilling Life | Interview with Dianne Derby
If we pay attention to what's happening in our world today, we may toss our hands up in the air and question whether or not anything that we do actually matters. Journalist Dianne Derby thought that she had all of the answers to a successful life but she was never satisfied. Everything changed when she met 100-year old World War II veteran, Jim Downing, at a luncheon. He asked her one question: "Would you like to meet the most fulfilled person you will ever know?" 
Join Barb on this new episode of The Better Together Podcast as Dianne shares from her new book Two Hundred Tuesdays, and the life-changing conversations that she had with Jim. If you are longing for a life of significance and sweet satisfaction in Christ, you won't want to miss this conversation! 
RESOURCES FROM THIS EPISODE
Two Hundred Tuesdays by Dianne Derby
Connect with Dianne on Facebook!
ABOUT OUR SPECIAL GUEST
An award-winning journalist, Dianne Derby is a longtime television anchor who is currently coanchor for the KOAA News5 weekday team in Colorado Springs. She met Jim Downing at a luncheon for World War II veterans and learned from him every Tuesday for the next five years. Dianne is originally from Fort Lauderdale, Florida, and holds degrees from Florida State University, the University of Miami, and the University of Florida. She and her husband live in Colorado Springs with their young daughter and three rescue dogs.
Search Results placeholder
---
NEVER MISS AN EPISODE OF BETTER TOGETHER!
New episodes of the Better Together podcast will be released on the 1st and 3rd Wednesdays of each month. Episodes will be released via email and on iTunes. click here to subscribe on iTunes.
Listen to the Better Together Podcast archive by clicking here.
---
HOW CAN YOU SUPPORT THIS PODCAST?
My heart's desire for Better Together is to reach women across our country and the world who are starving for hope. I want to reach the women across our country who are tired of living fake lives and are looking for real meaning. I want to deliver hope to the thousands of women who are hurting or feel alone. If you'd like to support Better Together, you can do so in these ways:
Write a great podcast review on iTunes.
Share podcast episodes on your Facebook page.