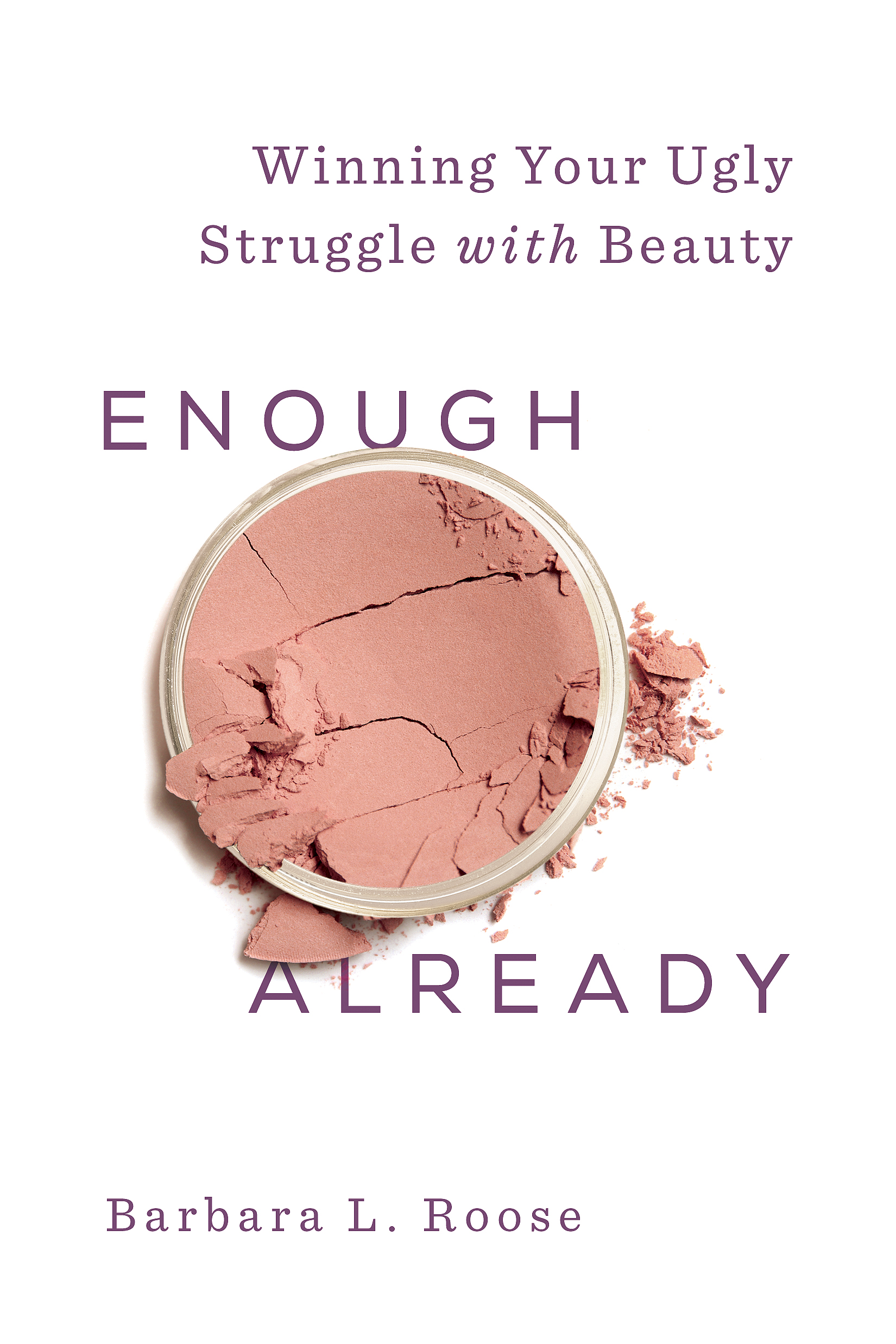 Do you ever criticize yourself in the mirror?
How long do you stand in front of the mirror before you start listing all of the things that you wished that you could change about yourself?
I wish I was thinner…Why couldn't my nose be smaller?…Oh, these hips!
I know what it feels like to look in the mirror and sigh with disappointment. Yes, I love Jesus, but I still get discouraged when I see fine lines around my eyes or armies of cellulite overtaking my thighs.
In my new book, Enough Already: Winning Your Ugly Struggle with Beauty, I share biblical teaching and stories from my own ugly struggle with beauty. Over the years, God has shown me how to see beauty through His eyes and not just my own.
Order Now!
About the Book
Most women know that God loves them, but might he love them more if they finally lost that last ten pounds, or got their hair to lay right, or finally found a pair of jeans that looked good and let them breathe? Well, maybe God doesn't care about jeans, but women do, and all the talk about inner beauty hasn't kept all of us from staring into a mirror and taking an inventory that never quite measures up. Enough Already will:
Elevate the soul-freeing, spiritual truth that God is the Creator of beauty and that women are called to appreciate and care for themselves as his own.
Enable women to accept God-given beauty so that when they look in the mirror they see his handiwork, not their flaws.
Equip women to win the ugly struggle with beauty once and for all.
Disclosure of Material Connection: Some of the links in the page above are "affiliate links." This means if you click on the link and purchase the item, I will receive an affiliate commission. I am disclosing this in accordance with the Federal Trade Commission's
16 CFR, Part 255
: "Guides Concerning the Use of Endorsements and Testimonials in Advertising."