Enough Already Experience Box
$24.99
---
An inspiring and FUN way to experience Enough Already!
Do you have a friend, daughter, niece or granddaughter with low self-esteem? Give them the gift of God's beautiful truth and let them enjoy a few surprises along the way!
The Enough Already Experience box includes a signed copy of Barb's Enough Already: Winning Your Ugly Struggle with Beauty book and six specially curated gifts. Each little gift accompanies one of the themes of the book. Imagine giving an inspiring book that illuminates God's beautiful truth as well as the fun of opening little surprises along the way.
Special holiday pricing – $17.99 + shipping available until December 1. All boxes will ship by December 5.
P.S. Experience box arrives in brown box and is unwrapped BUT, a length of decorative ribbon and festive tag are included. All you need to do is wrap the box for a special gift!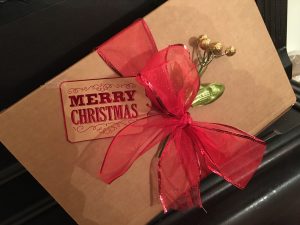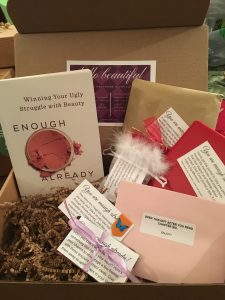 29 in stock