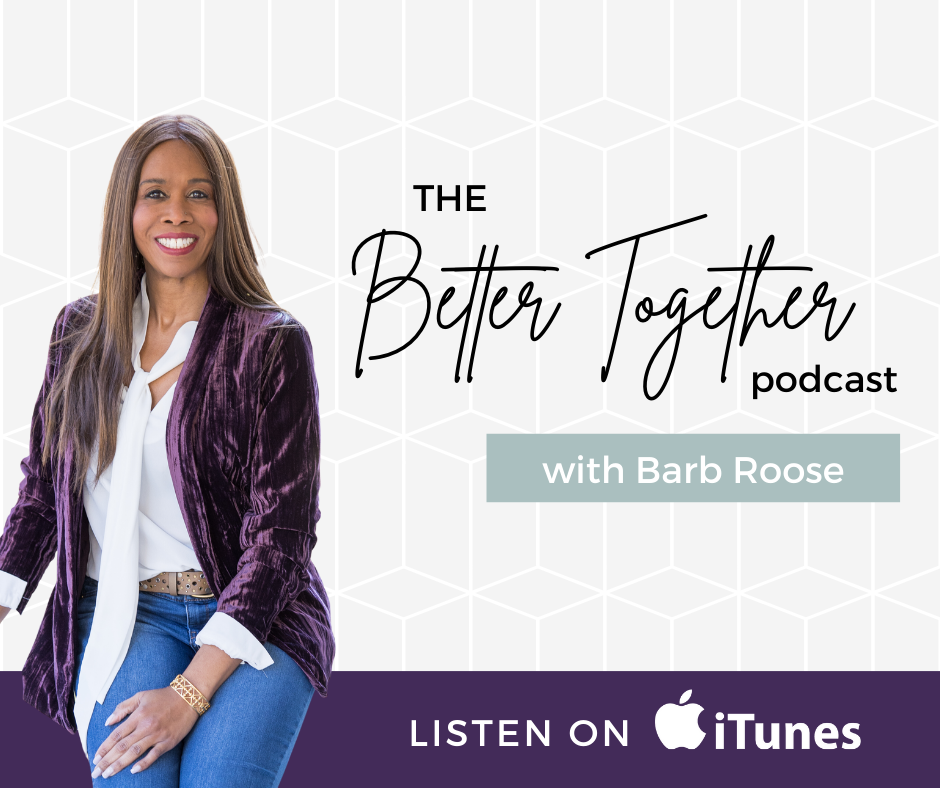 We're in this life together, friends!
It doesn't matter where you've come from or what you've been through, each Better Together episode will be filled with hope, help, and practical next steps so that we can ALL get better together. I'll be interviewing women, just like you, who are putting one foot in front of the other to make the most of the precious life that God has given to each of us. We'll laugh, learn, and grow together!
SaveSave
SaveSave
SaveSave
SaveSave
SaveSave
---
EPISODE PODCAST PLAYER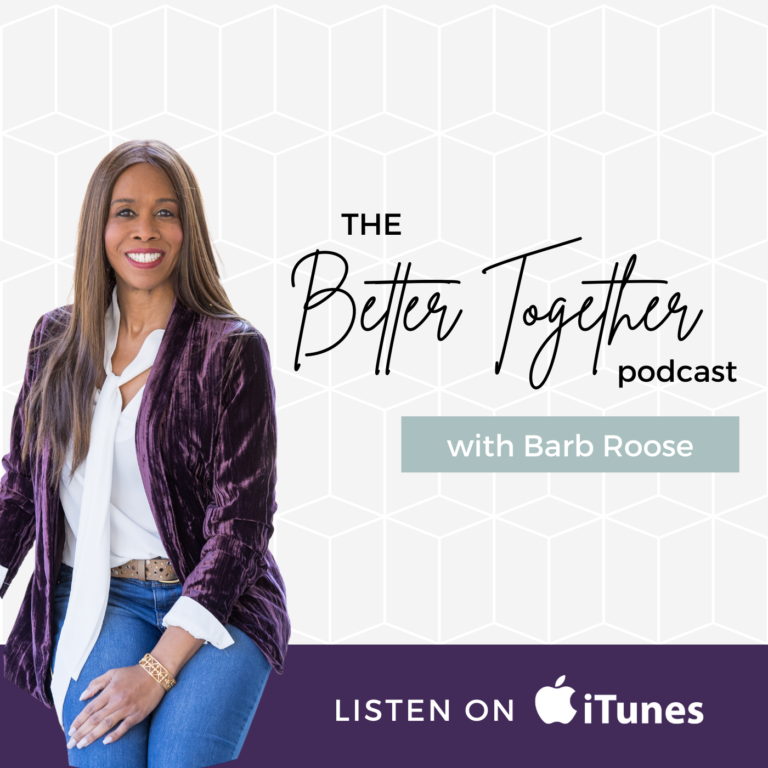 Better Together with Barb Roose
Life is busy and we're doing the best that we can. But, sometimes it's tough for us to hang on when we're barely hanging by a thread. Join us on Better Together with Barb Roose and connect to a community of women have real conversations real about our hopes, dreams, worries and even our waistlines. You'll find hope, help and the practical next steps to that we can all get better together!
How To Walk In God-fidence & Take Your Thoughts Captive | Interview with Jill Savage
Do you struggle with fear, worry, or overwhelm? Sometimes our challenging circumstances can become the breeding ground for anxious thoughts that leave us feeling crippled and afraid.
Join us for today's episode as we dive into Philippians 4 with our dear friend, Jill Savage, as she shares how we can move past fear and anxious thoughts and lead lives of peace and trust. It is possible, friends, and we want to show you how!
RESOURCES FROM THIS EPISODE
Mark's episode on The Better Together Podcast! 
ABOUT OUR SPECIAL GUEST
Jill Savage is an author, speaker, and coach who is passionate about encouraging and empowering others.
A graduate of Butler University in Indianapolis, IN, and founder of Hearts at Home, a ministry that served moms for 24 years, Jill now travels the world as an author and speaker. Called one of today's most exciting Christian female speakers, Jill's honest, engaging communication is strengthened by her ability to make her audience laugh while they learn.
Founder of the online Inspire Speaker Course, Jill is the  author or co-author of fourteen books including the bestselling No More Perfect Moms, No More Perfect Kids, No More Perfect Marriages, and her newest release Empty Nest Full Life. She and her husband Mark have five children, four grandchildren, and a whole herd of barn cats.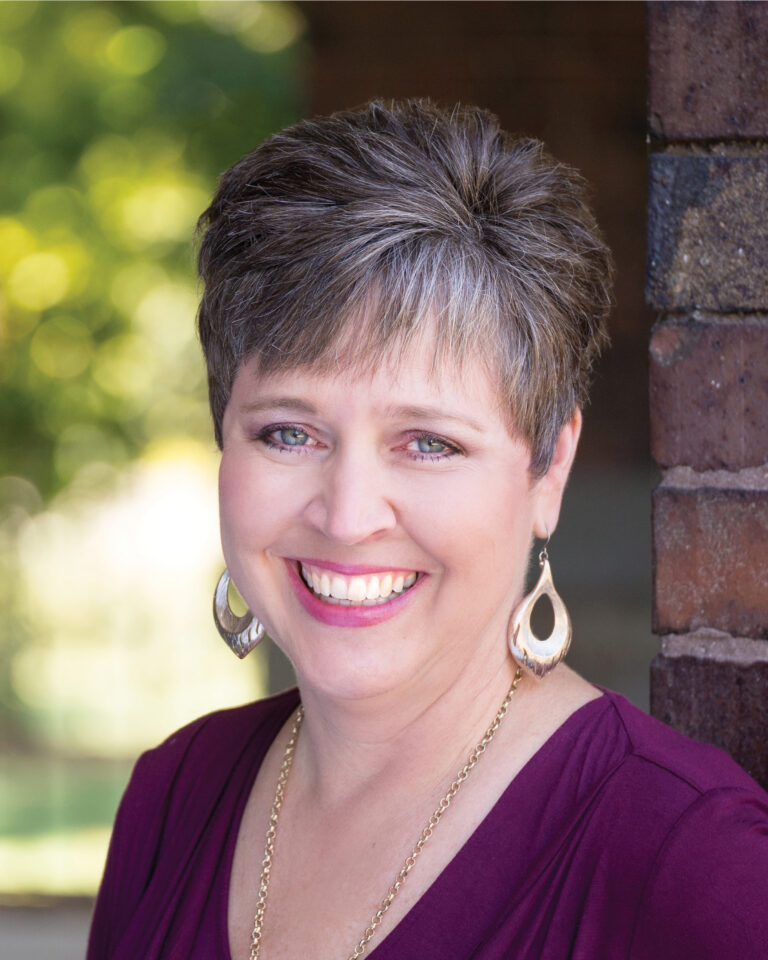 Search Results placeholder
---
NEVER MISS AN EPISODE OF BETTER TOGETHER!
New episodes of the Better Together podcast will be released on the 1st and 3rd Wednesdays of each month. Episodes will be released via email and on iTunes. click here to subscribe on iTunes.
Listen to the Better Together Podcast archive by clicking here.
---
HOW CAN YOU SUPPORT THIS PODCAST?
My heart's desire for Better Together is to reach women across our country and the world who are starving for hope. I want to reach the women across our country who are tired of living fake lives and are looking for real meaning. I want to deliver hope to the thousands of women who are hurting or feel alone. If you'd like to support Better Together, you can do so in these ways:
Write a great podcast review on iTunes.
Share podcast episodes on your Facebook page.