Barb Roose
Leadership Speaker & Coach
"One of the best educational sessions that 
our team has participated in." 
                          -Todd Frendt, VP of Operations – Impact Products, Inc.
"By far one of the best educational sessions our team has ever participated in. Barb was very engaging, dynamic and very personable and make you feel very comfortable to participate openly. Barb presented concepts that our team uses each day and we are definitely seeing a difference."
Todd Frendt
"Barb spoke at our HR Conference with both men & women in the audience on the topic of personal leadership. Barb instantly created a connection with our leaders with her credibility & authenticity. They loved the content she presented, the conversations she provoked, and her delivery style."
Amanda Nelson
"Barb did a tremendous job for us. She taught around the disciplines of execution. It was an extremely helpful experience. She engaged our leaders well and kept them processing the real impact of the information."
Lance Finley
My leadership presentations are high-energy, humorous and contain relatable, practical next steps that everyone people in your organization can use, no matter if they are the cashier or CEO.
FIVE TOOLS FOR BECOMING A HIGH-FIVE LEADER
Every day, we're either building up or breaking down. If we want to build up, then we've got to have the right building tools. As leaders, our greatest challenge is learning how to build up ourselves so that we can build up others on our team. Using five popular building tools as our framework, we'll work through five questions that unlock our next level of leadership to help us become the kind of leaders that our teams want to follow.
ON THE LEDGE
Playing it safe is boring! But, risking it all is scary. How can you challenge yourself to move to the next level in your personal life or career? Using her skydiving experience and leadership experience, Barb challenges us to leave our comfort zones and leap into the adventure of life.
Contact Barb
Once you complete the form, you will redirected to Barb's complete booking information. Specific speaking fees are available when you contact Barb via email at barb@barbroose.com.
Barb is passionate about equipping people to activate and elevate their leadership gifts at the highest levels.
With 15 years experience in corporate, non-profit and small-business environments, Barb understands the unique challenges that leaders face. Her expertise is personal leadership development. Barb was a multiple award-winning pharmaceutical sales representative, non-profit executive director as well as executive level leadership at CedarCreek Church for many years.
Barb's presentations include fresh insights and helpful strategies to provide practical next steps. Her five-star rated presentations are delivered with high-energy, an aspirational mindset and humor.
As a community volunteer, Barb has served on 10+ overseas missions trips, volunteer board volunteer, mentor and other community volunteer roles. She was inducted into the Medina City Schools Hall of Fame in April 2016.
Testimonials & Featured Clients
Aliquam vehicula nunc facilisis tincidunt feugiat. Pellentesque sed viverra nisi. Fusce et laoreet augue. Quisque pretium, felis at volutpat rhoncus, ligula lectus semper urna.
Jhon Smith, CEO @ Labib Digital Studio
Duis tristique pretium nunc, eget imperdiet tortor auctor et. Mauris porttitor mollis metus at sollicitudin. Etiam id bibendum ipsum. Proin molestie, velit eget euismod rhoncus.
Jhon Smith, CEO @ Labib Digital Studio
Fusce in sapien sit amet lectus iaculis porttitor ac at magna. Proin at lectus tincidunt ante dapibus rhoncus. Maecenas eget ornare ipsum. Sed quis consequat lorem.
Thomson Polan, CEO @ Caramal Digital Studio
Sometimes I write About Writing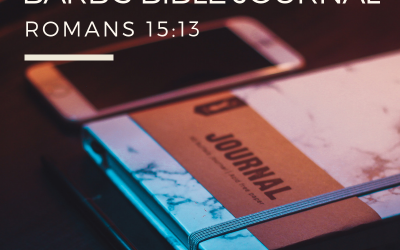 If you've ever felt overwhelmed with sadness, anger, pain, or grief and those feelings are overflowing and messing up other areas of your life, I'm glad that you're peeking into my Bible Journal. Here's what I've learned from Romans 15:13:   I pray that God, the...
Let's Start a Conversation