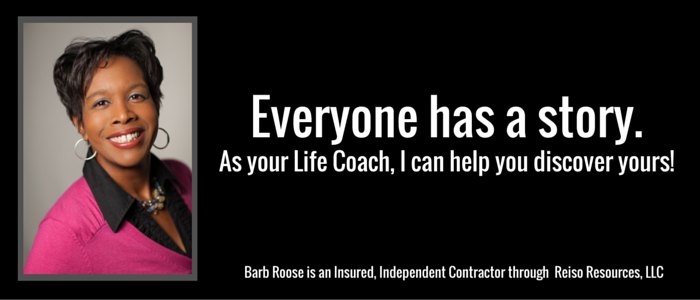 As women, we're always solving one problem after another. But, there are some issues that are tricky and we can't fix them on our own.
That's where life coaching comes in!
While our friends are there to love and support us, a life coach helps clarify your priorities, works with you to create a winning plan and celebrates your progress along the way. You can take positive steps forward in just one session. As you coach, I will help you:
Find your confidence and activate your mo-jo.
Identify what's missing, changed or broken in your life and help you move forward again.
Reach the next level in your career.
Navigate the ups and downs of the grieving process at your speed – whether grieving the death of a loved one, loss of a dream or the end of a relationship.
Whatever you invest in yourself will always return in more ways than you could ever image.
You are worth the investment.

SCHEDULE AN APPOINTMENT WITH BARB
Choose "Barb Coaching" to schedule your appointment. Evening options are available on Monday and Wednesday.
CLICK HERE to read FAQs about Life Coaching
CLICK HERE for Reiso Resource information regarding cost, health insurance and booking an appointment with Barb.
Barb Roose is Life Coach specializing in women's issues and spiritual development. Prior to joining Reiso Resources, Barb served on staff at CedarCreek Church for almost 14 years, most recently, the executive leadership and teaching teams. Barb works in full-time ministry as a Christian women's speaker and author, traveling in the US and abroad. Her passion is connecting women to God as well as each other. She is the author of Enough Already: Winning Your Ugly Struggle with Beauty and Beautiful Already: Reclaiming God's Perspective on Beauty. Barb and her husband, Matt live in the Toledo area with their three daughters. Barb is a graduate of Bowling Green State University.