Blog
Sharing God's timeless wisdom with
practical application to your every day life.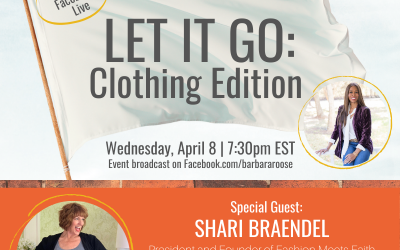 Do you struggle with letting go of old, ugly or ill-fitting clothes? Join me for a great time with friend and Fashion Meets Faith President, Shari Braendel. Shari will talk about why we struggle to let go of our clothes and give you practical advice and next steps to...
Better Together Podcast
Do you like podcasts? Listen to my Better Together podcast where I interview women who are just like you – putting one foot in front of the other! Each episode will be filled with hope, help, and practical next steps so that we can ALL get better together.