Blog
Sharing God's timeless wisdom with
practical application to your every day life.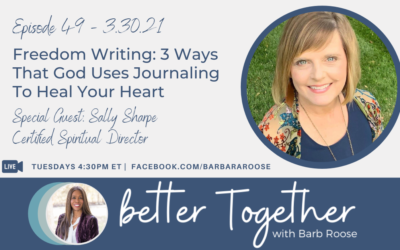 Journaling is a great way to connect with God and open yourself to hearing His voice. Join host, Barb Roose, and Sally Sharpe, certified spiritual director, to talk through the basics of journaling - even if you hate to write things down. Big Ideas from Today's...