Blog
Sharing God's timeless wisdom with
practical application to your every day life.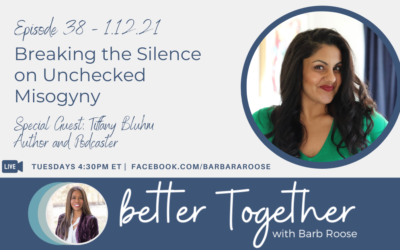 Unfortunately, there are far too many women who've experienced both abuse and shaming within the walls of their church. Join host, Barb Roose, and special guest Tiffany Bluhm as she shares her story of speaking up and against unchecked misogyny. She will help us learn...
Better Together Podcast
Do you like podcasts? Listen to my Better Together podcast where I interview women who are just like you – putting one foot in front of the other! Each episode will be filled with hope, help, and practical next steps so that we can ALL get better together.