Blog
Sharing God's timeless wisdom with
practical application to your every day life.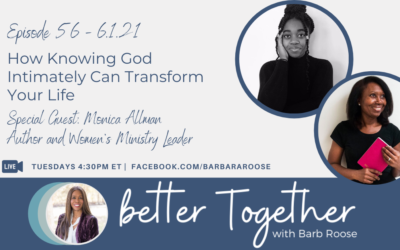 Join my fabulous producer, Tabitha Allman, as she hosts this all NEW episode of Better Together! In this episode, author and ministry leader, Monica Allman, will share 4 practical ways that we can know God better and how knowing God brought her through a tough season...