Blog
Sharing God's timeless wisdom with
practical application to your every day life.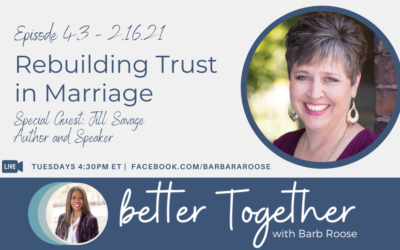 Trust in marriage is vital for a healthy relationship. But how does a couple rebuild trust once it is broken? There is hope! Married for over 35 years, authors Jill and Mark Savage have experienced God's incredible healing and restoration of trust after an affair...