Blog
Sharing God's timeless wisdom with
practical application to your every day life.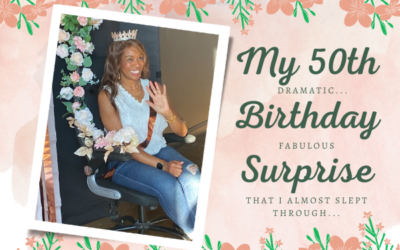 "Mom, meet us here at open mic night and we'll leave for dinner." Turns out "open mic night" was code for MY SURPRISE 50TH BIRTHDAY PARTY planned by my beautiful sister, Tonya and my three wonderful kids on Friday night. Well, my beautiful surprise party was scheduled...