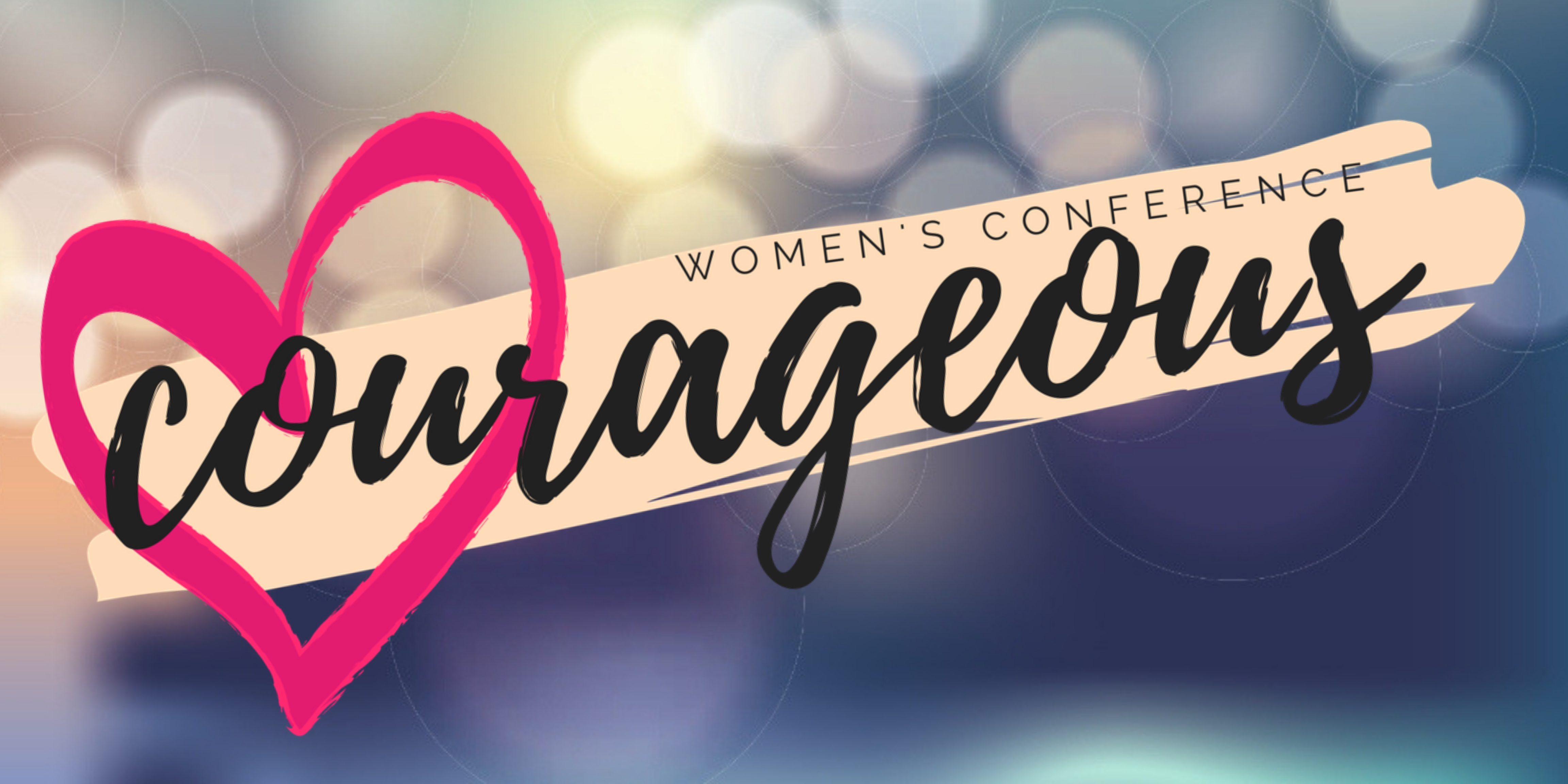 Want to host a women's event at your church, but you need a fresh idea OR help with getting women to attend?
Do you love the women at your church and in your community? Would you like to offer something fresh and new to challenge women in their faith – no matter where they are at in their spiritual journey?
(And would you like to have LESS work in planning the details of the events?)
The Courageous Women's Conference experience combines everything that you want in a women's event – an inspiring theme, Christ-centered keynotes, spiritual challenge, connection, and FUN!
These days, many women feel afraid and overwhelmed – whether they're feeling uncertain about the future or struggling with family issues or finances. Every woman wants to live courageously, but too often she doesn't know how. 
My call in ministry is to equip women to win at life with Christ-empowered strength and dignity. Based on the promises of God, I believe that God has put more into every woman and I believe that he has more for her. At the Courageous Women's Conference, we'll journey together toward God's best for our lives!
 The Courageous Women's Conference is based off one of my favorite Bible verses:
Be strong and courageous. Do not be afraid or discouraged for the LORD your God is with you wherever you go." -Joshua 1:9 NLT
My "Winning the Worry Battle" and "God, Give Me Patience…NOW" messages provide women with powerful Bible teaching – women will actually need their Bibles! I'll also share practical tools that work that equip women to experience God's victory in every area of their lives.
All you need to do is fill out the form below to get the process started on bringing the Courageous Women's Event to your church or organization.
Overwhelmed by social media promotion or planning the program?
I've done all of the work for you! Wondering about the cost? The promotional package is included with my speaking fee – so there's no extra charge. As a long-time church staffer who worked with women's ministry volunteers, I know that it's tough to balance between a women's ministry leader so I developed these resources to serve YOU!
Your Courageous Conference Promotional Package includes:
Customized event logo, social media graphics, postcards and registration forms;
Custom video from me inviting your audience to the event;
Pre-designed half-day OR full day event plan;
Your choice of keynote message options.
Take the next step! Fill out the form below for more information.
Ready for a Next Step?
Find out more below! Fill out the form below to recieve the full Courageous Conference Information, my speaker packet and my Fabulous Event Planner.