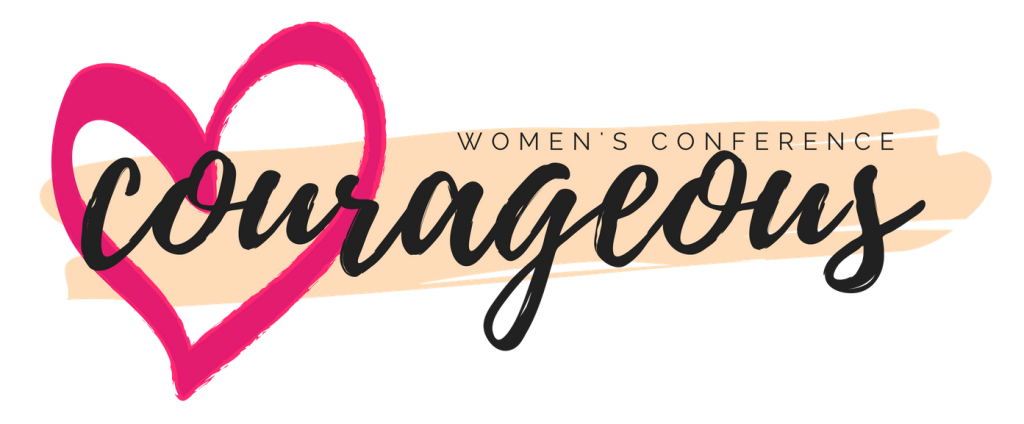 Want to host a women's event at your church, but you need a fresh idea OR help with getting women to attend?
First, I applaude you for wanting to host an event! More than ever, the women at your church and in your community need time away from their busy lives to hear from God and connect with other women.
Still, women's events are a lot of work, right? Are you or your women's ministry team dealing with any of these questions or concerns?
• How can we get more women to attend?
• What type of an event will appeal to younger women?
• We want to hire a speaker, but how do we handle the cost?
• We're tired of doing it all! How can we get more volunteers to help?
If you've been wondering about one or more of these, you aren't alone! I have over 15 years of leading and planning all types of special events, as a church staffer, a non-profit executive director, and in the corporate marketplace. Specifically for women's ministry, I co-led our church's annual women's conference, which hosted over 10,000 women during its lifecycle.
I've learned how to navigate the processes and problems that come with event planning – and I've lived to tell about it! Most of all, I've watched as God has used both 1/2 day, full-day and weekend retreats to change and transform women's lives, including mine.
Friends, hosting a women's event can be hard work, but the hard work is so worth it!
I've created Courageous Women's Conference program so that you can focus on loving the people!
Your life is busy, so making the most of your time is important. Do you really want to spend months trying to brainstorm a theme, a logo, and pay for a graphic designer? You can, if you'd like. BUT, what if you could take that time and spend it connecting with the women at your church and getting them excited about the event. Let me provide the program and you can focus on loving the ladies and letting them know how much they matter! Ready for the program?
Introducing the Courageous Women's Conference!
The Courageous Women's Conference experience combines everything that you want in a women's event – a felt-needs theme, Christ-centered keynote messages, connection, and fun.
The Courageous Women's Conference is based off one of my favorite Bible verses: Joshua 1:9.
Be strong and courageous. Do not be afraid or discouraged for the LORD your God is with you wherever you go." -Joshua 1:9 NLT
Fear and worry are two problems that women are struggling with each and every day. The Courageous Women's Conference centers on inspiring women to discover God's promises for their lives through powerful and personal biblical teaching. Then, I equip the audience with practical tools that work. Women leave the conference feeling confident knowing that not only does God promise victory over fear and worry, but that women are also equipped to do their part! Here's a quick clip for you to watch.
Women want to live courageous lives, but too often fear, hardship, or the past has stripped them of their courage.
However, you can create this conference experience and give women a chance to stand together and dream of God's best life for them! As your conference speaker, I will bring Christ-centered messages that contain powerful biblical teaching and equip the women with practical tools that work. Not only that, but I've created a program format that will connect the women to God and each other – while having some fun and surprises throughout the day!
You will create your customized Courageous Conference experience! Check this out – you can choose:
• Choice of event logos;
• Choice of customizable event descriptions;
• Choice of pre-planned ½ day or full-day format that include videos and crowd activities;
• Choice of two of four message options;
• Access to ordering pre-designed t-shirts, bags and ,drinkware with conference logo from Spreadshirt.com
• Pre-designed ½ page printable registration forms;
• Pre-designed postcards which can be printed for mailing or table display
• Social media package including: Personalized invite video, Facebook event cover, social media posts and messenging.
BONUS! I've created a master event planner that you can use for your own planning or use with your committee or team. Event planner includes proven solutions for event finance matters, hiring a speaker, and promoting your event.
How much does the Courageous Women's Conference cost?
The cost for the Courageous Women's Conference design and support materials is included with my regular speaking fees for your event.
When you book me and the Courageous Women's Event experience, I'll send you the event selection package. Once you select your logo and description, I will send back your customized event package within 10 days, including the bonus event planner.
Getting started is really easy!
Step One: Fill out the form to receive Barb's speaking packet and Courageous Women's Conference Info page.
Step Two: Book Barb and begin promoting your customized Courageous Women's Event program.
Step Three: Pray and watch God fill the seats at your upcoming Courageous women's event!

Get started today!
SaveSave
SaveSave