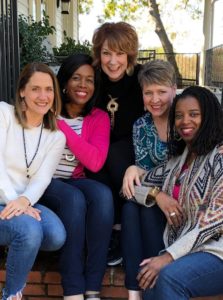 We're five author and speaker friends who meet online every month to encourage each other in life. We went to Waco, Texas for some girlfriend time and we took you with us!
We filmed this event at one of the lovely renovated Magnolia homes in Waco. During Hope for the Holidays, you'll hear real talk from real women about real life challenges. We talk about how to:
Set boundaries to help you manage family drama during the holidays
Take care of yourself when time is short and demands are high
Build support systems to help you navigate changes in life
Create realistic expectations so you can enjoy your holiday season to the fullest
Decorate, cook, and look your best for the holidays;
BONUS SEGMENT: We're talking about facing grief during the holiday season and it's gritty, real and full of grace for you!
Real help and real hope are available to you right now.
What are you waiting for?
Get hope for the holidays instantly!
Meet My "Hope for the Holidays" Friends!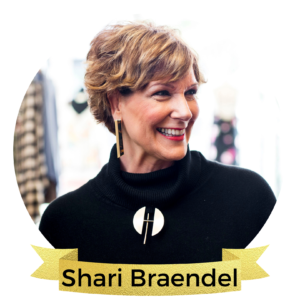 Shari Braendel is the founder of Fashion Meets Faith, creator of the Closet Outfit Planner, 27 Hanger Online Program and Second Act Sisterhood Community.
She's one the most popular Christian women fashion consultants in the country, Shari is the author of Help Me, Jesus, I Have Nothing to Wear! (Zondervan), she speaks to women of all shapes and sizes to instill confidence in their outer appearance.
During most weeknights, you'll find her laying on her sofa after over- eating the delicious meals her husband cooks for her!  She'd love to have you visit her at www.FashionMeetsFaith.com.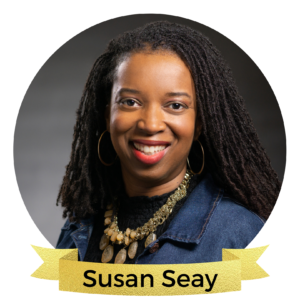 Through her top-ranked "Mentor 4 Moms" Podcast and the relatable style found in her book The Intentional Parent: Parenting On Purpose When Life Gets Busy, you get a sense of Susan's heart toprovide encouragement to moms combined with helpful practical tools.
As a wife and mom to seven amazing children, Susan truly understands the challenges of trying to be an Intentional Parent.
Susan has been a coach and mentor to women locally in Austin, TX and Internationally for over a decade. Join Susan online at www.SusanSeay.com.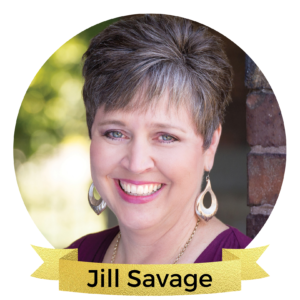 Jill Savage speaks to the heartfelt needs of moms. As the mother of five young adult children, Jill has been a mom for 33 years. She's honest and transparent about both the good parts and the hard parts of mothering.
As the author or co-author of twelve books including the best-selling No More Perfect Moms, Jill's enthusiasm is contagious, and her messages are practical. She'll have you laughing while you learn.
You always walk away from a Jill Savage seminar feeling encouraged, equipped, and empowered to be the best version of YOU –the version God intended you to be! Jill can be found online at www.JillSavage.org.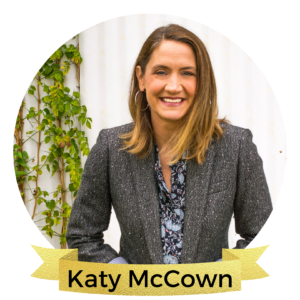 Katy McCown is a writer for Proverbs 31 Ministries, national speaker, President of She Laughs Ministries and wife to former NFL quarterback, Luke McCown. Katy left her job as a television news reporter to join her husband on their adventure in the National Football League.
Thirteen years, six kids and six NLF teams later, it's safe to say the road has been anything but predictable. Through the ups and downs of life, Katy has found God's Word to be her constant stream of security and strength; and she has a passion for teaching others these truths.
The everyday Katy loves a strong cup of coffee – or two – and her car is never clean. Never ever. You can find Katy online at www.KatyMcCown.com.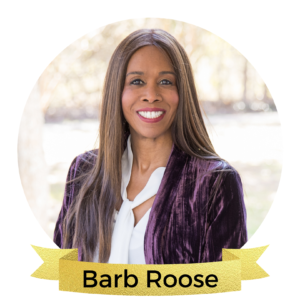 Barb Roose is a popular speaker and author who is passionate about teaching women to live beautifully strong and courageous.  Barb loves speaking at women's conference and leadership events such as the Aspire Women's Events, She Speaks Conference and the UMC Leadership Institute.
She is the author of multiple books and Bible studies, including her newest releases: Winning the Worry Battle: Life Lessons from the Book of Joshua and Joshua: Winning the Worry Battle.
An avid traveler, reader, and lover of all things chocolate-peanut butter, Barb is the proud mom of three adult daughters and a lovely daughter-in-law. Visit Barb's online home at BarbRoose.com.