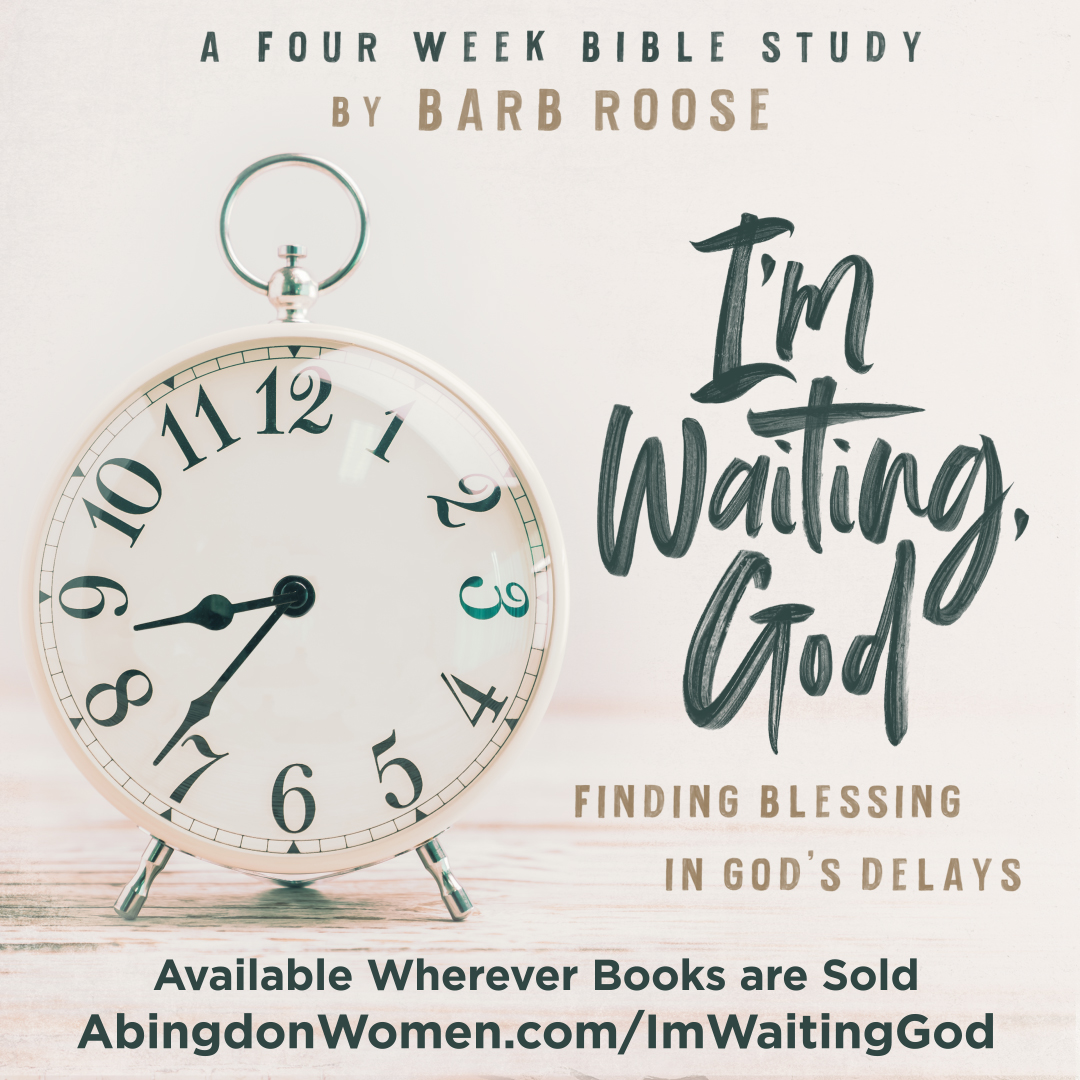 Barb Roose tackles the topic of patience in a way that really hit home for me personally.
I have a lot of "why, how, and when" questions for God. Combining in-depth Scripture study with practical tools and personal stories, this study is one of the best I've ever read!
Have you ever prayed "God, give me patience, NOW"?
Find freedom from frustration and impatience!
Preview first week of the study for FREE! Download below.

Leader Guide is included in study workbook. DVDs and online digital downloads of teaching sessions are available!
Barb Roose is a wonderful role model walking out biblical truth in life's waiting room. This study is a must-read for anyone wondering what to do while waiting and wanting to stay close to God in the meantime.
When waiting is hard and long, the last thing you need is someone disregarding your pain, with platitudes like "just push through." In I'm Waiting, God, Barb walks with us in our waiting.
Warm, tender, and a help for moving forward, Barb's study has left me stronger, knowing I can wait so His glory is seen.