I'm thrilled that you're here to find out more about my 2022 Intern Program! As I mentioned on the Intern Info page, I'm passionate about sharing everything that I've learned in over 20 years of leadership, speaking, ministry and writing experience.
If you're wondering if you should apply, the answer is YES! You have not idea what God is planning to do, but take one brave step toward it – even if you aren't 100% sure. 
Over the past few years, I've watched God do immeasurably more than I could ever ask or imagine. Now, I want to share these opportunities with a select group of high-capacity, humble and Jesus-hearted women – like you!
Applications Close on August 15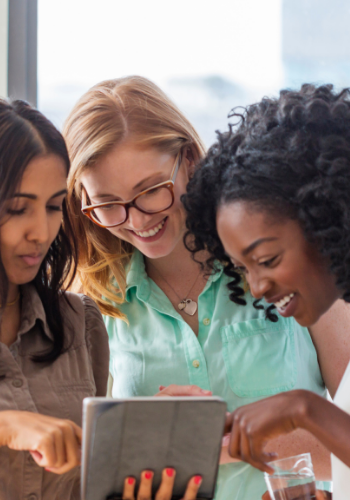 Internship Overview
Applications close on August 15
Internship lasts from October 2021-December 2022
Internship kick-off online gathering on Thursday, October 21 at 8pm ET!
Interns commit to ten hours per month of serving.
For every ten hours of serving, each intern will receive one hour per month personalized, one-on-one coaching from Barb.
Interns will participate in one monthly training and one all-in team call on the first and third Thursday of each month at 6pm ET via Zoom.
While the internship is an unpaid leadership training, participants will receive priceless leadership and ministry training as well as the enjoyment of rich relationships and community.
It's time to fill out the application! Make sure to complete all of the blanks. If an answer doesn't apply, you can write "N/A".
When you complete the internship application, you will be taken to a recap page that summarizes all of this information for your reference.