Thank you for clicking the link to find more about my 2024 Intern Program! 
I'm passionate about sharing everything that I've learned in over 20 years of leadership, speaking, ministry and writing experience.
Over the past few years, I've watched God do immeasurably more than I could ever ask or imagine. Now, I want to share these opportunities with a select group of high-capacity, humble and Jesus-hearted women – like you!
In addition to learning how speaking, writing books and ministry works from the inside out, you'll also have the opportunity to participate in my two scheduled book launches in 2024. It's going to be exciting – but with a lot of intentional and high quality work.
If you're ready to take a next step, complete the form below. There's also an Frequently Asked Questions section at the bottom of the page.
Applications Close on September 15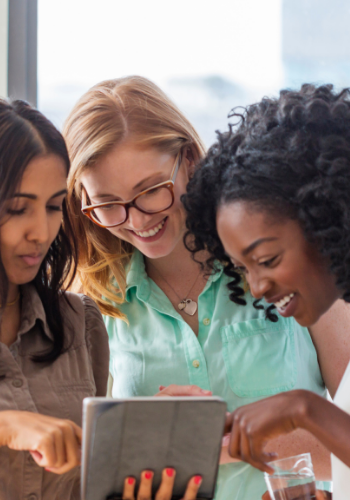 Internship Overview
Applications close on September 15
(Zoom interviews begin in October. Interns announced in mid-November.)
Internship lasts from January 8, 2024 – December 10, 2024
Interns commit to ten hours per month of serving.
For every ten hours of serving, each intern will receive one hour per month personalized, one-on-one coaching from Barb. She will encourage, equip and help you excel toward your personal and ministry goals!
Interns will participate in one monthly training on the first Tuesday evening of each month. Training meetings will feature a wide range of topics and special guests from Barb's wide circle of connections.
Interns will participate in a monthly team call.
While the internship is an unpaid leadership training, participants will receive priceless leadership and ministry training as well as the enjoyment of rich relationships and community.
It's time to fill out the application! Make sure to complete all of the blanks. If an answer doesn't apply, you can write "N/A".
When you complete the internship application, you will be taken to a recap page that summarizes all of this information for your reference.
Frequently Asked Questions
The participants who will get the most out of this intern opportunity will already have a minimum of two year's experience with one or more of the following: social media audience engagement, church leadership/women's ministry leadership, speaking, writing (blogs or online platforms) or podcast.
Equalvalent experience could include undergraduate or graduate degree programs in ministry, marketing, leadership or seminary. Other experience could also include previous internships with other speaker and authors.
Important: Since we will work remotely with each other and technology will be used in most every project or function, a high level of familiarity, expertise and comfort with technology (Zoom, livestreaming, social media, Trello and other softwares) is required.
There is no age requirement for qualified candidates. 
Interns will not pay a participation fee. However, as part of the leadership developmental portion of the program, interns will be required to purchase six books for various training sessions throughout the year. The specific dates of those training sessions will be given far enough in advance for budget planning.