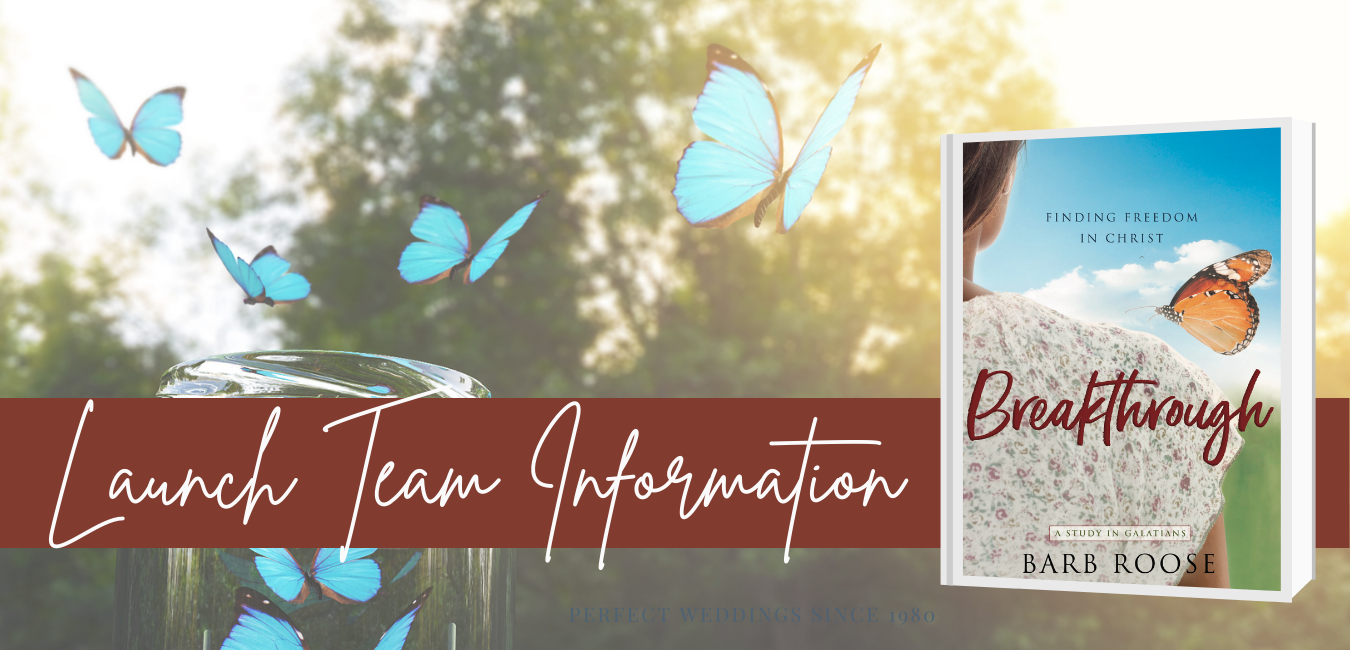 Thank you for clicking the link!
Watch this video for more information about this special invitation.
If you'd like to take the next step, the instructions are below.
If this sounds great, but not a good fit for your life right now, no worries! You can click off the web page, but make sure to stay connected on my author page!
Launch Team Application open  January 18-February 9, 2021.
Launch Team Begins Wednesday, February 17-Wednesday April 7, 2021
Ready to take the next steps?
1. Fill out the form below.
2. After you complete the form, you'll be taken to a website containing a recap of the launch team information.  
3. There is pre-order information at the bottom of this page.
Breakthough Bible Study Launch Team Application
Let go of feeling like you are not a "good enough" Christian and find freedom in Christ by studying Paul's letter to the Galatians in Breakthrough by Barb Roose.
Have you ever felt that being a good Christian means you've got to follow a bunch of rules and measure up?
If so, you aren't alone! In this six-week Bible study of Galatians, Barb Roose shows us that even the believers in the early church struggled to let go of rule-keeping and performance in order to embrace God's free gift of grace.
If you've ever felt like you were disppointing God or felt trapped by rules or religion, this study will provide a path to discover your freedom in Christ.
Through you'll learn how to:
…Stop trying to measure up and embrace God's grace
…Distinguish between lies and truth
…Embrace God's promise of freedom to that you can experience God great adventure of faith and purpose!