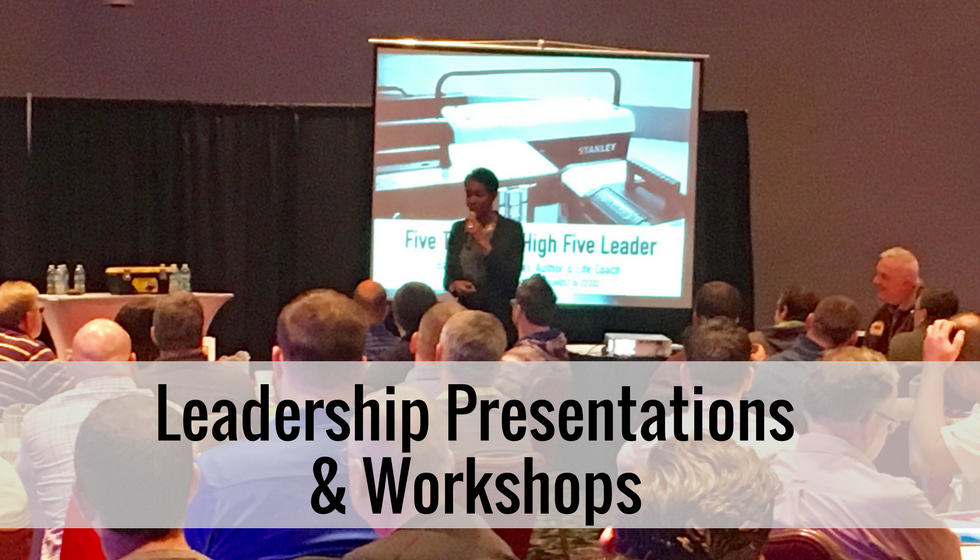 Working with leaders on how self-development, strategy and creating momentum is at the core of Barb's leadership passion. Ever since her first head cashier job when she was 16-years old, Barb has respected the tremendous power of leadership. She has leadership experience in corporate, non-profit and ministry settings. Contact Barb to share one of her five-star rated leadership or motivational messages at your next team training, HR event or company gathering. For booking and fee information, complete the form below and it will be auto-delivered to you. (Make sure to check your spam or junkmail folders if it doesn't appear in your inbox.)
Contact Barb to share one of her five-star rated leadership or motivational messages at your next team training, HR event or company gathering. For booking and fee information, complete the form below and it will be auto-delivered to you. (Make sure to check your spam or junkmail folders if it doesn't appear in your inbox.)
BARB'S LEADERSHIP MESSAGES
Five Tools for Becoming a High Five Leader
Every day, we're either building or breaking down. If we want to build we've got to have the right tools. As leaders, our greatest challenge is learning how to lead ourselves effectively. Using five popular building tools as our framework, we'll work through five questions that can unlock our next level of leadership and help us become the kind of leaders that our team wants to follow. Barb will share top insights and lessons learned from 15 years experience in both award-winning business and church leadership and as well as personal development. *This talk can be used in both church and business gatherings.
On the Ledge
Playing it safe is boring! But, risking it all is scary. How can you challenge yourself to move to the next level in your personal life or career? Using her skydiving experience and personal journey, Barb challenges us to leave our comfort zones and leap into the adventure of life. *This talk can be used in both church and business gatherings.
The Beauty of Leadership
Ladies, too many of us are afraid to lead! Why? Because too often, we're unsure of our gifts, skills and talents. You're greatest leadership challenge will always be self-leadership. During this talk, we'll address five questions that will continuously help you grow as a leader. Knowing the questions and the answers can propel you toward your highest leadership capacity. This talk can be used in both church and business gatherings.
WORKSHOPS
Women's Ministry Leadership Workshops
If you are a women's ministry leader looking to fire-up your leadership team and volunteers, invite Barb to share one of the following workshops with your group. While on staff at CedarCreek, Barb and her team developed leadership content for the church's 400+ group leaders. She also co-lead CedarCreek's Fabulous Women's Conference hosting over 10,000 women during its 5-year run. These workshops are helpful for churches of all sizes or denominations.
Beautiful Bible Studies: How to Draw Women In & Keep Them Coming Back
Connecting Women At Every Age & Stage
Jesus & Facebook: Using social media to interest and invite the women in your community to church
CONTACT BARB
Let's partner together! Even if you're in the early planning stages, let's talk! I'd love to learn about your organization and we'll discover together if I'm the right fit for your upcoming leadership event. If you'd like to speak by phone, give me a call at 419.779.1689. It's my goal to respond within 24 hours to any inquiry.
[contact-form-7 id="2979″ title="Leadership Presentation"]