Finding Jesus in the Psalms Online Bible Study
Do you start Lent with good intentions, but lose motivation after a week or two?
Is Lent usually filled with guilt or going through the motions and you'd like to have a more meaningful experience with God?
Would you like to experience the scripturally rich Book of Psalms in a fresh new way?
Experience Less Guilt and More Meaning During Lent This Year!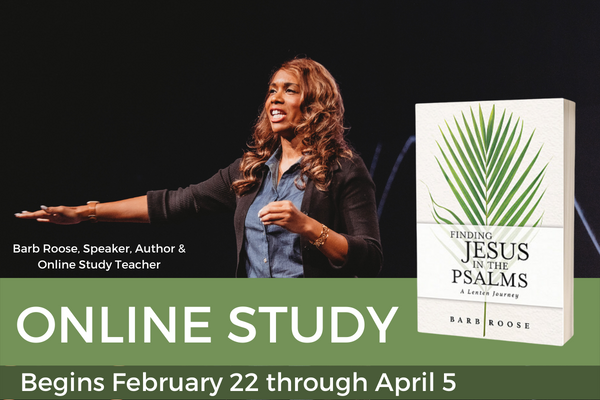 About Author & Teacher Barb Roose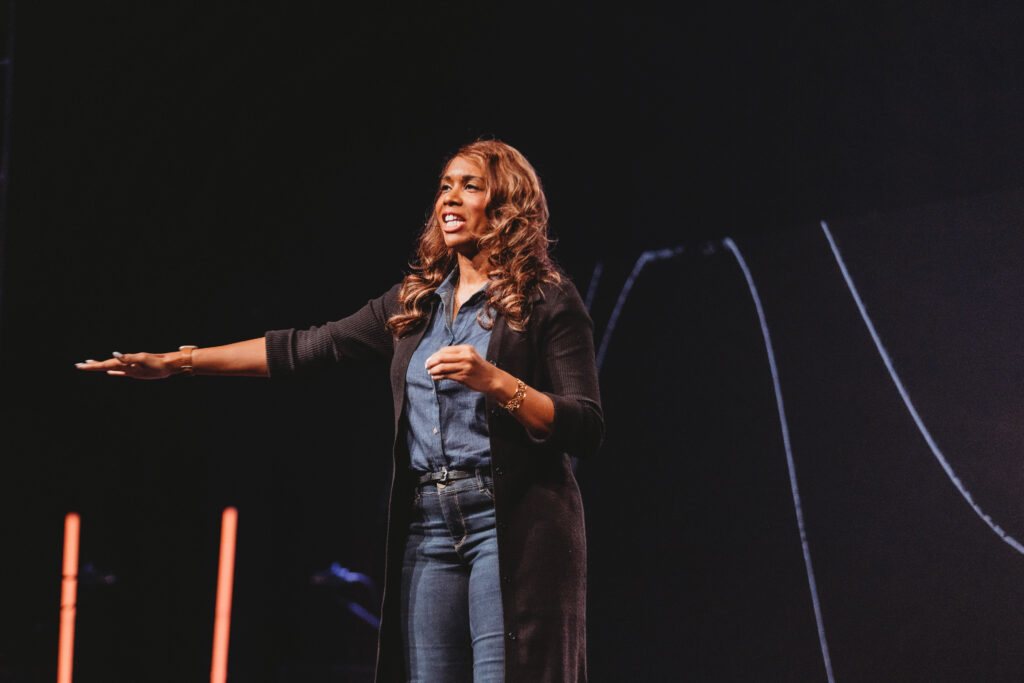 Barb Roose is a speaker and author who is passionate about teaching women to live beautifully strong and courageous so that they experience God's great adventure of faith and purpose for their lives.
Since 2005, Barb has been speaking to audiences in the US and abroad at women's conferences and events, including national platforms such as UMC Leadership Institute, Proverbs 31 She Speaks Conference and the Aspire Women's Events National Tour.
She's the author of multiple books and Bible studies including Finding Jesus in the Psalms (2023), Surrendered: Letting Go and Living Like Jesus and Joshua: Winning the Worry Battle and others.
Barb lives in NW Ohio and is proud mother of three adult daughters. Whenever possible, Barb prefers to eat dessert first.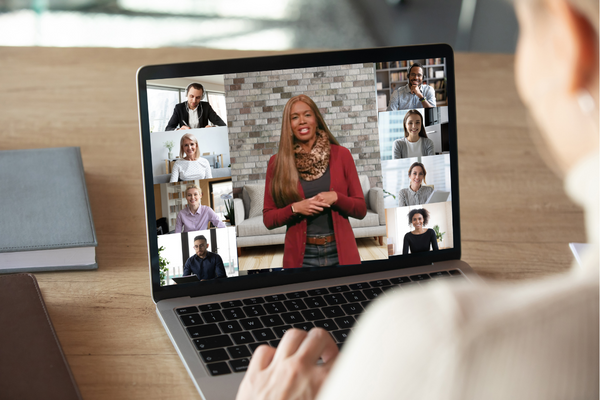 Join the Finding Jesus in the Psalms Lenten online study BEGINNING WEDNESDAY FEBRUARY 22 (Ash Wednesday) through WEDNESDAY, APRIL 5 (Six weeks)
LIVE TEACHING – On Wednesdays at 8:00pm EST, Barb host a weekly teaching and discussion from Finding Jesus in the Psalms on Facebook Live in a private study group.
You'll get the chance to share what you've learned as well as learn from others. All you need is a copy of the book to participate!
Order From Your Favorite Retailer
Watch Finding Jesus in the Psalms Promo Video
WHAT WILL YOU NEED FOR ONLINE STUDY?

GETTING STARTED IS EASY!
Sign-up for the online study.
Purchase your Finding Jesus in the Psalms book.
INVITE YOUR FRIENDS! Share this page and invite your friends to join this online study with you.