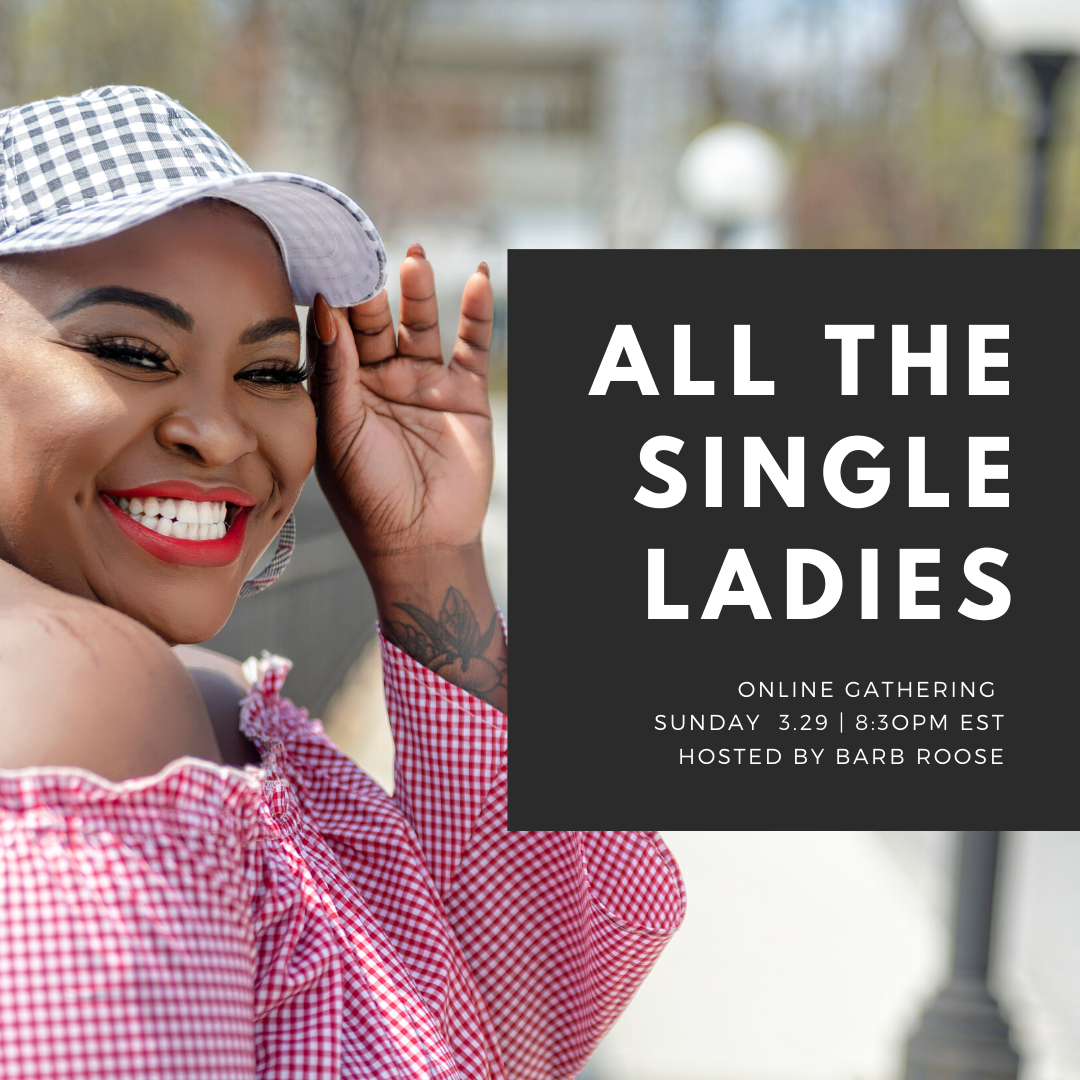 Being single during the virus crisis can feel hard and lonely. It's hard not having someone special to hug when you're feeling scared. It can feel scary when your solo income gets cut or lost. And here's one that you may not want to admit: Are you tempted to text your cheating ex?
Sometimes, churches can overlook the specific relational, financial and social challenges that single Christian women face. And sometimes, single Christian woman don't feel equipped to speak up and tell their pastors what they need.
Join Speaker & Author Barb Roose for an hour of hope, encouragement and prayer for single women of every age and stage in life. We'll talk about taking care of you and some tips on connecting with friends, family and even guys! Q&A session included, so send in your questions, too!
**DUE TO PRIVACY ISSUES, THE LINK TO THE "ALL THE SINGLE LADIES" WEBINAR WILL NOT BE POSTED.**
BE THE FIRST TO FIND OUT ABOUT FUTURE SINGLE LADIES EVENTS!