Dreaming of Publishing a Book?
"Every secret of a writer's soul, every experience of his life, every quality of his mind, is written large in his works." -Virginia Woolf
Here's the best advice that I can give to you:
VIDEO 1: Three reasons why you might want to write a book
VIDEO 2: Should you pursue self-Publishing or traditional publishing?
VIDEO 3: An encouraging message for YOU (if you want to be a speaker or author)!
The Inside Scoop: Two Agents Dish on Getting Published by Janet Grant and Wendy Lawton
You yearn to get published, but the journey looks perilous and complicated. Don't give up! Two literary agents break it all down, dishing up pointers for you. In an easy, step-by-step format, learn how to take your concept from the seed of an idea to a published book.
•What's right for you–DIY or traditional publishing?
•Should you get an agent or go it alone?
•How does an agent or an editor know if an idea is dead on arrival?
•Which elements make a proposal stand out?
•What does silence mean from an agent?
•What takes an author's book marketing efforts from wasted to meaningful?
Avoid the pitfalls on the path to publication. Learn the dos and don'ts, the ins and outs, from two insiders willing to tell it like it is.
CLICK HERE to purchase.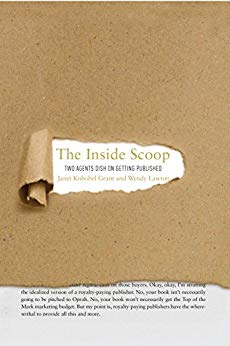 Speaker Coaching Available!
Do you feel God calling you to speak at women's conferences, retreats or at MOPS meetings? Are you a women's ministry leader or pastor's wife who wants to feel more confident in front of a crowd? I can help! I've been speaking for over 20 years to audiences, whether one-on-one to 10,000 and trained by American's top Christian communicators.
As your speaker coach, I will equip and encourage you to accomplish the following:
> Constructing your signature keynote message or creating a message for your next event;
> Teach you how to deliver a powerful message instead of just delivering from your notes;
> Assist you in creating goals and an action plan to establish or grow your speaking ministry.
Coaching Fees: $250 for a three-session package. 
Contact Barb about speaker coaching!