Equipping Women to Win at Life with Strength & Dignity
Encouraging Resources for You!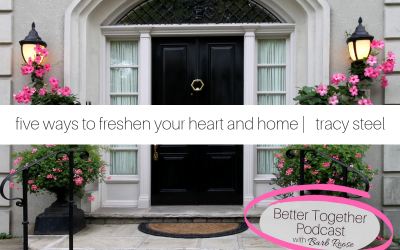 What makes your home beautiful is YOU! -Tracy Steel Do you love design shows like "Fixer Upper" or anything else on HGTV? Most of us would love for Joanna Gaines or the Property Brothers to stop by and give our homes a fresh look! However, I'm talking with my...