Equipping Women to Win at Life with Strength & Dignity
Encouraging Resources for You!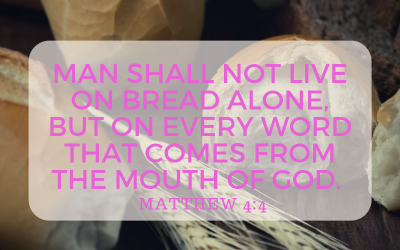 It took a lot of years for me to finally realize that cookies and chip dip weren't to blame for the extra weight around my middle. Food wasn't the culprit, but my unmanaged feelings were.  Whether I was anxious about my children's safety, overwhelmed by my non-stop...
9:30 am

Indian Run United Methodist Church, 6305 Brand Rd Dublin, Ohio

How often do you criticize how you look?

What if the Bible provided the indisputable truth that you are beautiful, both inside AND out? It does! Join Barb for the MOPS Dublin meeting on Friday, January 5 from 9:30am-11:30am for New Year's talk on understanding God's beautiful truth. She'll teach seven words that will change how you see yourself in the mirror.

Barb will have copies of her Enough Already book and Beautiful Already Bible study for sale for $15 each (cash and credit accepted)

Questions for the MOPS Dublin team about the January 5 meeting? Email indianrunmops@gmail.com

9:30am & 6:30pm

all campuses - video presentation

9:30am & 6:30pm

all campuses - video presentation

Barb will be a presenter at the TCS Winter High School Spiritual Emphasis.

St Marks UMC, 8550 Pioneers Blvd. Lincoln 68520

This annual event gathers Christian women of all ages for food, fellowship, and fun!

Registration is $40 and includes a light breakfast and buffet luncheon. Register online below (an additional $2 fee applies) or pick up a registration form at the church. The doors will open at 8 a.m. for breakfast, shopping and general admission seating. The program begins at 9 a.m. Creation Praise Band will lead worship and music throughout the day.

Click here to register.

SaveSave

Sat 5:15pm/7pm & Sun 9am/10:45am/12:30pm

Multiple campuses - CedarCreek.tv for locations

Merriman Road Baptist Church, Garden City, MI

8:30am-2:00pm

University of Toledo, Scott Park Campus

Click here for more information and register.

This half-day event will take place on Saturday April 7, 2018 from 9:00 am to 2:00 pm at University of Toledo's Scott Park Campus. The summit's goals are to empower women economically, and through self-advocacy while teaching attendees how to soar by unleashing her own personal and professional superpowers. In addition, the summit will create awareness and encourage supporters about the Equal Pay Day movement.

I will be a panelist and honored to sit beside some of NW Ohio's top women in leadership for today and tomorrow.

8:30a-4:00pm

Spring Arbor University, Spring Arbor MI

Click here for more information and registration.

This year's theme is Seeking Excellence! We will focus on how women aren't required to be perfect, but instead can thrive in their imperfections and become successful and excellent leaders no matter what your profession or role may be. I will be presenting a workshop titled Training for Adversity: Three tools that you need to hang in, hang on and push through tough times to build toward your God-given dreams

Registration fee includes continental breakfast, break refreshments, lunch, two keynote presentations, six workshops (pick three), spa, and gift bag.

Aspire is a 1 night, 3-hour event just for women full of laughter, learning, stories and music. It is like a weekend retreat packed into one evening! 

Friends, join me for the Aspire Cincinnati event. It's a huge night! I'll be speaking that evening and so excited for you to enjoy nationally known comedian Anita Renfroe and worship leader, Mia Koehne.

If you haven't been to a women's event this year, you need to grab your girlfriends and sign up for the Aspire conference!

Click here to register for Aspire Cincinnati event.

SaveSave

5:00 pm

Heartland Community Church, 3400 Weymouth Rd, Medina, OH 44256

Aspire is a 1 night, 3-hour event just for women full of laughter, learning, stories and music. It is like a weekend retreat packed into one evening! 

Join me for the Aspire Medina event! By I'll be speaking that evening and so excited for you to enjoy nationally known comedian Anita Renfroe and worship leader, Mia Koehne. I can't tell you how excited I am to return to my hometown with Aspire!

If you haven't been to a women's event this year, you need to grab your girlfriends and sign up for the Aspire conference!

Click here to register for Aspire Medina event.

Call 480-812-1100 for information about the event.

5:00 pm

Unity Community Church, 215 Unity Center Road Pittsburgh, PA 15239

Aspire is a 1 night, 3-hour event just for women full of laughter, learning, stories and music. It is like a weekend retreat packed into one evening! 

Join me for the Aspire Medina event! By I'll be speaking that evening and so excited for you to enjoy nationally known comedian Anita Renfroe and worship leader, Mia Koehne.

If you haven't been to a women's event this year, you need to grab your girlfriends and sign up for the Aspire conference!

Click here to register for Aspire Pittsburgh event.

Call 480-812-1100 for information about the event.

SaveSave

11:30am-1:00pm

5/3 Building, 1 Seagate - Downtown Toledo

REGISTRATION INFORMATION: Register here by donating $25:

7:00 pm

West Cabarrus Church - Concord, NC 28027

Click here to find out complete registration information.

8:15 pm

Widewater Retreat Center, Liberty Center, OH

1217 Prouty Ave, Toledo, OH

Click here to access Facebook event page for more information.

4pm-7pm

2146 N 12th Street, Toledo OH

CONTACT: Tramain Rayford at 419.215.8871

All Day

Embassy Suites Hotel in Concord, NC

6:45pm-8:00pm

CedarCreek Church, 29129 Lime City Rd, Perrysburg, OH

For more information, email: momentum@cedarcreek.tv

10:00 am

The Tabernacle, 531 Pinewood Ave, Toledo, OH 43604

1:30pm-3:00pm

Hilton Garden Inn, Perrysburg, OH

6pm-9pm

St. John Mennonite Church, 15988 Rd 4, Pandora, OH 45877

GraceAdventures Camp, 2100 N Ridge Rd, Silver Lake, MI 49436

13720 Roe Ave, Leawood KS 66224

More details to come, but it's worth the wait!

6pm-9pm

Church of the Lakes, 5944 Fulton Drive Northwest, Canton, OH 44718

6pm-9pm

Grace Chapel Community Church, 4075 Lamor Road, Hermitage, PA 16148

6pm-9pm

Venue 92 12015 Ga-92 Woodstock, GA 30188 US

8200 St. Vincent Ave, Shreveport, LA‎ 71106

9am-4pm

Highlands News-Sun Center - Fair Grounds 781 Magnolia Avenue Sebring, FL 33870

Chesapeake Hyatt Resort, Cambridge, MD

6pm-9pm

Elcona Country Club, 56784 Co Rd 21 Elkhart, IN 46514 US

6pm-9pm

Loveless Barn 8400 Tn-100 Nashville, TN 37221 US

9:00 am

Hilton Garden Inn - Levis Commons (Perrysburg)

6pm-9pm

Raleigh Convention Center, 500 S Salisbury Street, Raleigh, NC 27601
Barb's Writing Featured In: