Breakthrough: Finding Freedom in Christ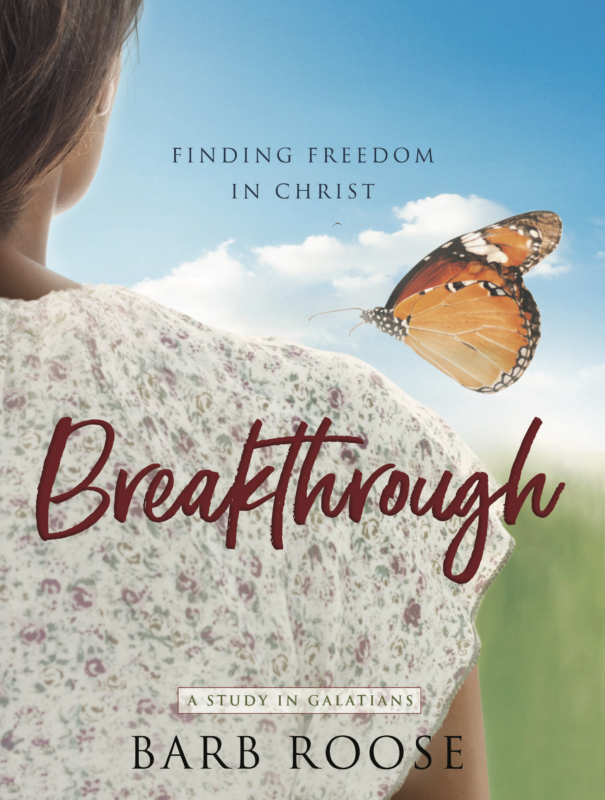 Let Go of the Feeling that You Aren't a Good Enough Christian
Let go of feeling like you are not a "good enough" Christian and find freedom in Christ by studying Paul's letter to the Galatians in Breakthrough by Barb Roose.
Have you ever felt that being a good Christian means you've got to follow a bunch of rules and measure up?
If so, you aren't alone! In this six-week Bible study of Galatians, Barb Roose shows us that even the believers in the early church struggled to let go of rule-keeping and performance in order to embrace God's free gift of grace.
If you've ever struggled with these questions or felt trapped by rules or religion, this study will provide a path to discover your freedom in Christ.
Through this study you'll learn to:
– Stop trying to measure up and embrace God's grace
– Distinguish between lies and truth
– Embrace God's promise of freedom
Order Now!