Finding Jesus in the Psalms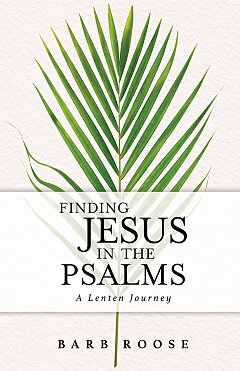 Make Lent MORE Meaningful This Year!
A meaningful encounter with Jesus and the Psalms through the season of Lent.
Author Barb Roose guides the reader through a meaningful encounter with the Psalms through the season of Lent. Combining an interpretation of the Psalms with real life stories, the study moves through the familiar words of Psalm 23 toward the painful cries of Psalm 22 uttered by Jesus on the cross. The study includes reflections on the life of King David and the original context of the writings, along with connections between the psalms and the life and death of Jesus the Messiah.
Additional components to use the book as a six-week small group study include a leader guide and DVD/Video Sessions featuring the author.
Order Now!