How many times a week do you say, "I'm so tired?"
Here are some signs that you're might be exhausted. If you say "yes" to one or more of these, keep reading!
Do you get sick often – like sinus infections or headaches?
Is your mind so cluttered that you can't concentrate?
Do you feel like you're floating around aimlessly or that your life doesn't have true purpose or calling?
Do you feel too drained to be around people or do you often feel people are judging you?
Believe it or not, but these are the warning signs of rest deprivation. Too often, we think about rest as just getting a good night's sleep or watching hours of tv.
Rest is much more than that! But, if we don't figure out how to really rest, then we're going to end up living really messed up lives.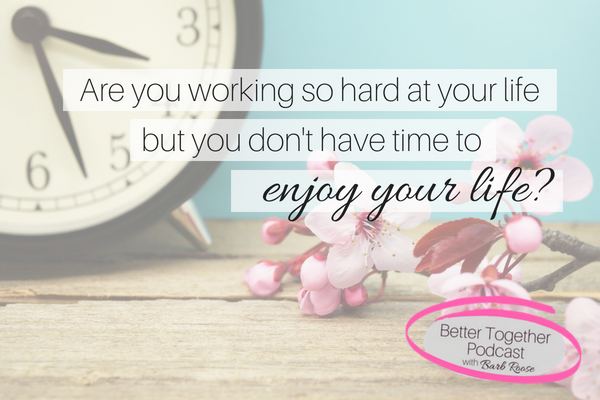 Let me introduce you to someone who can give you the help and hope that you need today!
My Better Together guest is Dr. Saundra Dalton-Smith, an author, speaker, and board-certified internal medicine physician. She has an active medical practice in Alabama (near the Birmingham area).
Dr. Dalton-Smith is a national and international media resource on the mind, body, spirit connection and a top 100 medical expert in Good Housekeeping Doctors' Secrets. She has been featured in many media outlets including Women's Day, Redbook, First For Women, MSNBC, and Prevention. She is the author of Set Free to Live Free and Come Empty (winner 2016 Golden Scroll Nonfiction Book of the Year and 2016 Illumination Award Gold medalist).
Her newest release is Sacred Rest: Recover Your Life, Renew Your Energy, Restore Your Sanity, including ground-breaking insight on the seven types of rest needed to optimize your productivity, increase your overall happiness and live your best life.
Today, Dr. Dalton Smith answers these pressing questions about rest:
How can we get a better night's sleep?
How do we know when we're rested?
What are some warning signs that we need to know?
Why is there more than one type of rest?
Why do women struggle with rest?
LINKS FROM TODAY'S EPISODE
Saundra Dalton-Smith: website | facebook page
Rest Test Quiz: http://ichoosemybestlife.com/quiz/rest-quiz-test/
COMMENT: ON A SCALE OF 1 (A LITTLE) – 10 (EXTREMELY), HOW TIRED ARE YOU? WHAT DO YOU THINK THAT YOU NEED TO DO DIFFERENTLY IN ORDER TO EMBRACE MORE REST IN YOUR LIFE?