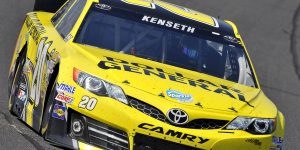 I'm finally back in the air again.Today, I am traveling to Spartanburg, South Carolina via Greenville (or Greensboro – not sure which one because I haven't be able to keep all of the "Green–" cities straight.)My flight left Detroit on schedule at 2:15pm this afternoon. Just prior to lift off, I do what I always do on flights: I went to sleep. I was having a great nap until the pilot's voice broke through my semi-conscious state and informed us that our plane was returning to Detroit for mechanical repairs. Since I am a big fan of not crashing, I went along with the pilot's plan.Ninety minutes later, we are back in the air. Once we could power up our electronics, I figured I would distract myself from additional concerns by writing to you. So, this experience got me to thinking…
As much as we hate to admit it, life is much more interesting when there is a "war" story – like when things don't go as planned – or they go worse than expected. Yes, we hate the way those moment feels, but how often do those difficult moments bring out the very best in us and in others?
This is the way I thought today would go: drive to the airport, fly to SC, pick up my rental, drive to the hotel, eat a salad and take a long, hot, relaxing bath.
Nope. Not gonna happen. Here's the actual version as I think it's gonna go down: take off from Detroit, fly around for a little while, return to Detroit, PRAY FOR REALLY SMART MAINTENANCE GUYS, take off from Detroit, pray during turbulence,  land really late in SC, go to hotel, eat some pretzels and fall asleep exhausted with my clothes on. (Update: I did end up getting a salad and a bath…)
If we're being honest, wouldn't you admit that the second scenario is much more interesting than the first? Absolutely! Why?
We think we want problem-free life with only smoooooth sailing. Or, do we? I don't think so.
I've been to a number of NASCAR races over the years. Yes, I watch NASCAR. Think about this, if Dale Jr., Kurt Busch, Jimmy Johnson or Matt Kenseth were only going 50 mph top speed around the track, NASCAR would be a snore. No one wants to watch people racing at normal speed! NASCAR encompasses so many metaphors for life – drivers push the limits of speed and risk. In each race there are winners, losers, crashes, cautions, debris, etc. Kinda reminds you of life, doesn't it?
There is no love without risk, likewise, there is no hope without faith. Success doesn't happen without sweat. Ultimately, living on the cliff of uncertainty is where the best of life happens.
For me, sometimes living as a person of faith kinda feels like living on the cliff of uncertainty…it's thrilling, but terrifying at the same time.
I've been thinking a lot about what it means to "walk by faith." This is a phrase from the Bible that characterizes the kind of life that I want to live. Recently, I realized that there is a cliff of uncertainty in my life and I need to really focus on "walking by faith." For me, "faith" isn't a hallow term, rather "faith" is an unwavering conviction in my life based on personal experience rather than feel-good emotions. (If you want to know more, inbox me on Facebook or email me, I'd love to converse.)
Part of "walking by faith" means that there are going to be a lot of twists and turns in the journey of my life. On face value, there are going to be moments that seem like I'm winning, others where I am definitely losing and a lot of complexities woven throughout.
Yet, when I remember the journey I have had so far, God has created a path so much richer than the outline I would have created for myself.
So, I am going to dedicate myself to remembering that even though I know the end of my life's story, today, I will choose to trust in a God that knows all the unknown ups and downs between now and then.
By the way, Matt Kenseth is my driver. Since my NASCAR-loving hubby's name is Matt, he thinks that's hot.