By Tina Bryant
Once upon a time there was a man named Jesus. Jesus is a young handsome prince who saved me from many bad, unhealthy relationships. Seven years later he still romances me. We lived happily ever after. The End….
I wish it was that easy.
Seven years ago, I got out of a really bad relationship. It was filled with lies and threats of violence. He told me that "no one would ever want me." And, I believed him.
After that bad relationship ended, I decided to go back to church.
I wasn't committed and only showed up on and off. One day, I received a book from a co-worker called Choosing God's Best  by Dr. Don Raunikar.  I put it into the dresser drawer thinking: "Why would I want to be God's choice after all of the things I have done?"
A few weeks later I saw the book again and decided to read it. I couldn't put it down! My eyes opened  to a whole new level of relationships and a style of dating new to me called courting.  You see, I always was the pursuer because I was tired of waiting. I always wanted to land the man NOW! Yet, courting means that the man who pursues the woman that he wants to married.  Not the other way around.  That was revolutionary for me! And since my way of doing things ended badly, I decided to wait to be pursued.
I became more active at the Creek and during that time, I also started to hang out with an old friend. Our friendship grew and I thought "he must be it". We did everything according to what the Bible told us. But God whispered to me, "It's not him, I have someone else for you."
I didn't agree.
"God, he is EVERYTHING I have always wanted…"
Luckily, God is so patient with me.
"My child, be patient. You have so much to learn."
I was frustrated.  Looking back, I sounded like a 2-year throwing a tantrum because I didn't get my chocolate chip cookie.
God reminded me of Jeremiah 29:11, "For I know the plans I have for you," says the Lord. "They are plans for good and not for disaster, to give you a future and a hope."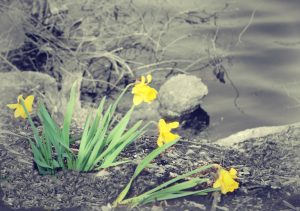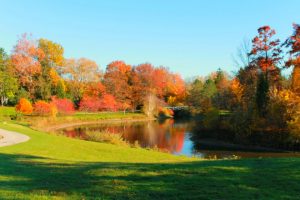 Last year, I felt God was preparing me for my future husband…
But, before I could have a healthy relationship with my future husband, I need to have a healthy relationship with God. I needed to de-clutter up my schedule so I can spend time with God and sometime praying for my future husband.  God reminded that I don't need to be "busy" all the time just because there is no one at home waiting for me.
As humans, we long for touches, smells, words to confirm that someone loves us. My "love language" is gifts.  I don't expect gifts, but  I see how God uses people to show me his love to me. Gifts like a random picture from my nephews or a flower from a friend touch me as well as a random text or a beautiful sunrise. Each of these precious gifts are from God and a reminder that He loves me.
Every so often, my  7-year old nephew asks why I'm not married yet…
He wants to know when he gets to be in my wedding. I love his innocence in these conversations! I always tell him, "When God is done with my future husband." I love that my nephew wants me to meet and marry, too!
Just the other day, he asked me out of the blue, "Aunt Tina, when is a God done with your husband?"  After hearing this, I sensed God saying to me, "That it's not him I am waiting for, it's you." I knew there were some other things that God wanted to work on in my life.
God brought my ex  back into my life a few months ago.
I asked God why he would do that after seven years.
"You haven't forgiven him nor have you forgiven yourself."
WOW! That is so true! I had been holding on all that resentment all these years. I resented the person I was then and I was ashamed of my weakness back then.  Yet, over the past 7 years, God has taught me so much. I've learned that I need God in my life and that I need to trust in Him no matter what.
Not everyone is made to be married, and I am okay with that if that is God's will.
Today, when someone asks me why I am not married, I can say with confidence that God has me on a mission right now during my singleness and when He is ready for me and my future husband to be together we can continue our mission that He wants us to carry through our marriage!
My prayer for you is to trust in God. He knows our hearts' desire and He knows what's best for us. Turn your life, your heart and your future marriage over to Him.
Tina Bryant is a Central Support Specialist at CedarCreek Church in Perrysburg, Ohio. She works in the Spiritual Formation department and is the multi-campus coordinator of Celebrate Recovery, a Christ-Centered step program that meets on Friday nights at 7pm at all CedarCreek Campuses. You can find out more information about Celebrate Recovery at cedarcreek.tv/celebraterecovery.