About Barb…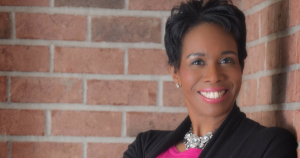 Barb Roose is a popular speaker and author who is passionate about equipping women to win at life with Christ-empowered strength and dignity. Barb loves speaking at women's conference and leadership events such as the Aspire Women's Events, She Speaks Conference and the UMC Leadership Institute.
Barb is the author of multiple books and Bible studies, including her newest releases: Winning the Worry Battle: Life Lessons from the Book of Joshua and Bible study called Joshua: Winning the Worry Battle. Barb's writing has been featured in magazines or blogs such as Simple Truth Magazine, More to Life Magazine, Just Between Us Magazine, Cherished, InCourage and Women of Faith.
An avid traveler, reader, and lover of all things chocolate-peanut butter, Barb and her family live in NW Ohio with their dog, Quimby and a very grumpy 10-year rabbit. Visit Barb's online home at barbroose.com.