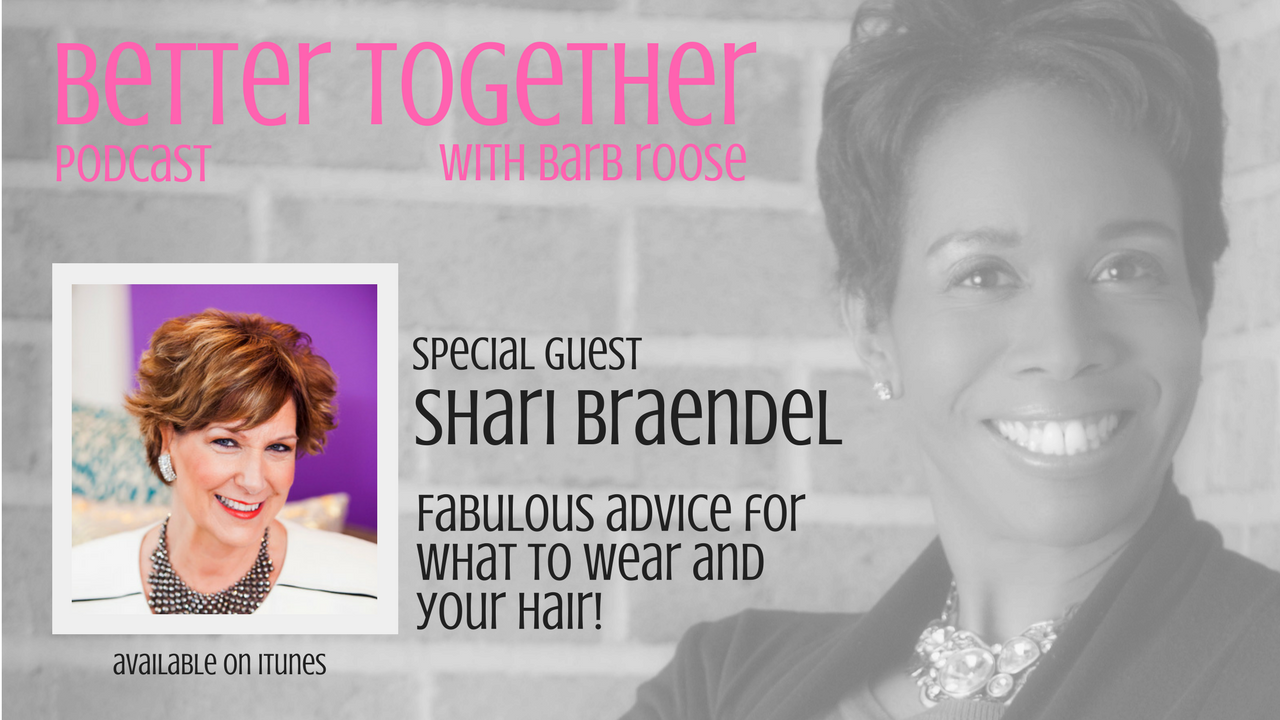 What frustrates you about clothes and fashion?
On this episode of the Better Together podcast, my friend and fabulous fashion expert, Shari Braendel is back! Recently, Shari asked her audience about their top fashion dilemmas. Over 1000 women responded to Shari's survey and here were the top three questions:
1. How do I dress for my body?
2. How do I pick the right style for my hair?
3. How do I put together an entire look?
In this episode of the Better Together podcast, Shari answers those three questions with fabulous fashion tips and suggestions that you can begin using today! If you've been struggling to figure out a new hairstyle, you'll love her practical tips. I learned so much!
Here's what I just love about Shari – she believes that every woman is a VIP. You might beat yourself up every day, but it doesn't have to be that way! Shari has just launched – like last week – a new site to help women learn how to dress for their body shape, organize their closet and put their look together. There's a link below and Shari will tell you all about it!
TAKE ADVANTAGE OF THESE ACTION STEPS!
Text the word "fashion" to 44222 and get a free bundle of goodies from Shari! (No strings attached!)
Click here to check out VIP Membership site
Fashion Meets Faith Website