On Friday, I walked with a young wife and mom across a parking lot to our cars. I wore a black top, black pants and black heels on a very warm Ohio day. We'd attended a funeral at my church that morning for an amazing young 39 year-old husband and father named Cory Stevenson.
He'd passed away suddenly on May 24 and it feels odd to say this, but I was thankful that I was able to attend his services. I'd been in North Carolina last week, but returned home the night before his funeral. I'd known Cory since his early 20's.
When he was 17, Cory underwent an important surgery addressed a congenital heart defect. He started attending our church as a teenager, brought his family to church, graduated from college, married Bethany and started their family. He'd lived a life of purpose, faith, fun and adventure before an aneuryism in his heart suddenly shortened his life.
Whenever we lose someone too soon, the questions and confusion hits deep. For sure, Cory is with Jesus. His family celebrates his eternal life, the grief is hard and confusing. We miss him. Cory was the kind of husband and father who raised the bar into the stratosphere for other men because of how much he loved and served his family.
While I'd love to share more of Cory's life with you, let me return to my parking lot walk with that young mom and why I'm writing today. After the funeral she text her husband and said, "Honey, we don't have enough pictures with each other."
During the funeral, this wife and mom had an a-ha moment. She realized that if something happened and she passed away, her husband and kids wouldn't have many photos of her because she was too busy taking photos but not appearing in them.  
Cory's beloved wife, Bethany, seized every opportunity to capture photos of everyone in their family, including herself. When Bethany had to choose photos for Cory's wake and funeral, she remarked that she had too many photos. Yet now, she's grateful for every single photo of her life with Cory now that he's gone.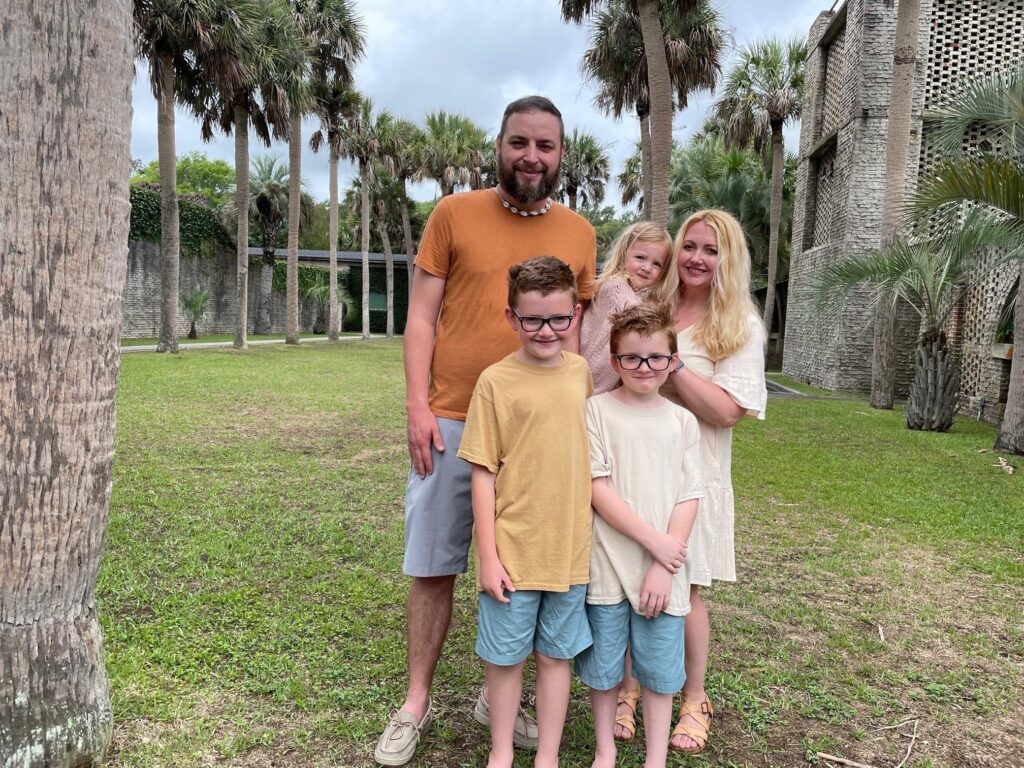 Ladies, far too many of us are missing in family photos or we're tucked way in the back with just our head showing. Women are like ninjas when it comes to avoiding photos or hiding themselves. You know that I'm telling the truth. Look through the photos on your phone if you doubt me. I hope that I'm wrong!
Dove reported that 56% of women untag themselves from photos because they don't like how they look. Additionally, women are usually the ones organizing the photo situation to capture the moment so "I'm the one taking the photo" is an oft-used excuse that is fine now, but your family will pay for it later.
You aren't going to live forever. Be intentional now about leaving behind memories. We don't know how long our lives will last, but those photos of you will can be a part of your legacy for generations to come.  
For we are God's masterpiece.
He has created us anew in Christ Jesus,

so we can do the good things he

planned for us long ago.
-Ephesians 2:10 NLT
This is God's truth about you, my friend. You are God's magnificent creation. When He made you, God did a beautiful work. Your value as God's masterpiece isn't dependent your hair is done, your make-up or your current weight. As Rick Warren says, "You are here on this planet on purpose and for a purpose."
Taking photos is the evidence that you leave behind as evidence your life as a Christ-follower. I love that Bethany has photos of Cory playing bass on our church's worship team. Cory's faith and love for Jesus inspired his kids. Before the funeral, Cory's son, Colton, asked Bethany if he could sing a worship song at his dad's funeral. I used up many tissues as he sang in honor of his dad. Whew.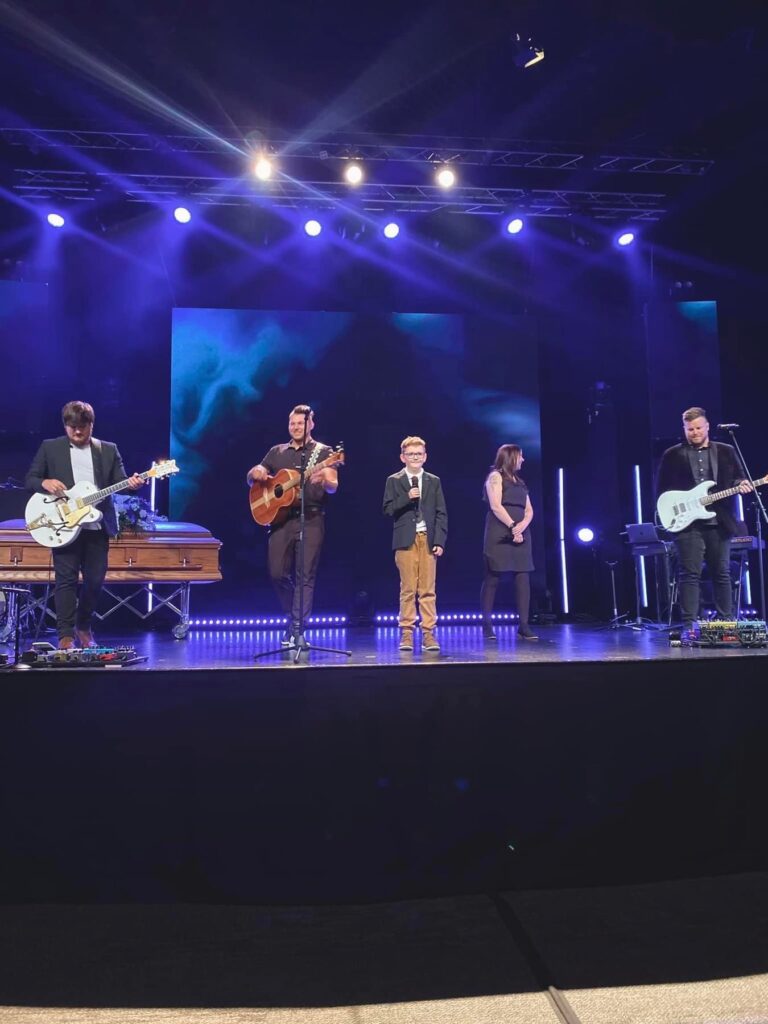 What if you could shift your mindset on taking photos?
If taking photos is tough because you don't like how you look, there's 100% compassion here. You aren't alone. But what if you can shift your perspective? 
What if you put yourself into photos that capture how you live and love like Jesus with your friends, co-workers, family and others? Preserve memories of you hugging, creating, kissing, baking, driving – all the things that you do as the hands and feet of Jesus so that after your life here is over, your loved ones will be overwhelmed by the photos memories of you loving them well.
This all gives me an idea. Ready?
Introducing the 100 Photo Challenge!
It's summertime, my friend. Here's your chance to capture 100 photos of YOU in the picture with family and friends this summer. You can also take photos of yourself living out your faith, like reading your Bible or praying. Take one photo a day and you'll have 100 pictures by fall.
Friends, let love to see your photos! I'd love to feature your photo and story in a future Happy Monday weekly,  email me at barb@barbroose.com   My lovely assistant, Kayla will remind me to check in with you throughout the summer to make sure that you are intentional about this challenge. Who's with me? Email me and say "I'm in!"
Let's do this!
If you'd like to hear more about Cory's life, here's a recording of the funeral.
Grab tissues if you watch Colton singing with the band (around the 1:01 mark) because he wanted everyone to know that his dad loved Jesus and he does, too.
If you feel led to give toward the future needs of this young family, here's a link to the Go Fund Me that Bethany's job set up.