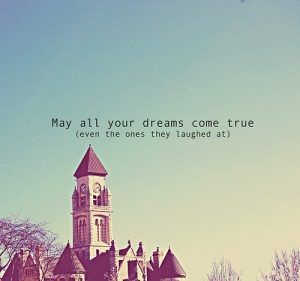 Last week was one of the most incredible weeks of my life. And, when I say the word "incredible," I'm not just talking about spectacular. I'm talking about "are-you-kidding-me-is-this-actually-going-down-like-this" kind of incredible.
I traveled to North Carolina on Thursday with my friend, Bobbie, to attend Proverbs 31 Ministries She Speaks Writer and Speaker Conference. I met P31 president and best-selling author, Lysa TerKeurst back in May when I co-hosted the Fabulous Conference with my friend, Lauren. Lysa is an in-demand national keynote speaker, so when I found out that she was hosting a conference for emerging speakers and authors, I plunked down my money and registered.
One of the benefits of registering for the conference was an opportunity to meet with publishers and agents from all over the country. Since I had written a book proposal back in January, I figured it was time for me to pitch my book proposal while I was at the conference.
When I arrived at the conference on Friday morning, I had to hustle to schedule my publisher appointment. Hundreds of women were already scheduled to meet with agents and publishers and I was praying there would be a slot for me. A lovely woman named Sheila took my card and scheduled me for a 4pm Saturday appointment with a publisher from Abingdon Press named Pamela Clements.
Abingdon Press! It was the best news I could have gotten. My friend and author, Sandie Bricker (www.sandradbricker.com) published a very successful series of books with Abingdon Press, so I immediately inboxed her on Facebook. Within a few hours, Sandie responded and let me know that Ms. Clements was her editor's boss. She included some important guidance to help me with my due diligence in preparing for my appointment.
After attending Friday's incredible conference, from Lysa's morning keynote, divinely-appointed breakout sessions and social media juggernaut, Michael Hyatt's evening talk, I was baked – in a good way, not the kind of way that gets one arrested.
On our way back to the hotel, I remembered that the shirt I packed for the next day had two mysterious brown stains. I couldn't wear it. I started brainstorming a Plan B. While brainstorming, I drove right past the street of our hotel. Rather than turn around on the busy highway, I asked Bobbie if I could drive over to the RossForLess retail store I had seen earlier in the day. Since I needed to buy a new outfit early in the morning, I wanted to see what time the store opened.
We pulled up to RossForLess at 10:24pm. I noticed that there were people still in the store. Could it be open? Yes! The store was open until 10:30pm. What store closes at 10:30pm? 10pm, yes. 11pm, yes. 10:30pm…what? I popped out of the car in my 4″ wedge sandals and hustled toward store. The automatic doors slid open and I scooted in at 10:26pm. Ignoring the stare of the cashier who was probably hoping I'd drop dead so she could clock out and go home, I ran to the dress section and started rifling through the racks until I found two dresses in my size and style.
Back at the hotel, I tried on the first dress and looked in the mirror. It fit fine and it was my style, but I wasn't sure. Bobbie told me I was crazy, but I just didn't feel confident when I looked in the mirror. A little too much shake and shimmy, if you know what I mean…
So, at 7:30am the next morning, I jumped out of bed and left the hotel search of Spanx. (For any guys reading, Spanx are like Magic Eraser for women's bodies.) Ross For Less didn't open until 9:00am and I needed to be at the conference by then. So, I kept driving even though I had no idea what to do next.
After two minutes, I turned my head to the right and saw a Wal-Mart off in the distance. When I checked my GPS earlier, Google Maps said the nearest Wal-Mart was 20 minutes away. Finally, a GPS error in my favor!
Did you ever stop to think about the most important decisions in your life and how 98% of the time, Wal-Mart is involved in those decisions. Buying a house? Chances are, you'll be stopping at Wal-Mart. Getting married? You'll be stopping by Wal-Mart. Having a baby? Wal-Mart. Pitching your first book proposal to a publisher? Definitely, Wal-Mart.
Now, Wal-Mart doesn't actually carry the brand name, Spanx. Only certain fine department stores do. However, I really don't want to use the word "girdle" over and over again. That would be awkward for all involved. So for the purposes of this blog post, Spanx = girdle. So, I ran into Wal-Mart and gratefully purchased the Spanx and drove back to the hotel.
Here's the crazy part: Before my 4pm book pitch that afternoon, I had to give a five-minute talk to a group of ladies in an advanced speakers group. I obsessed over this talk for weeks. On my way back from Wal-Mart, I was inspired to completely change my five-minute talk to include my Spanx story. I dictated the new talk into my iPhone and finished it as I pulled into the hotel parking lot.
My new Spanx-inspired talk was completely and utterly me. During my five-minute presentation, I shared my insecurities about my appearance. I shared my heart to help other ladies learn to see God first in the mirror rather than focusing on the things that made them feel "less-than." The ladies laughed about the Spanx and each gave me a knowing look when I talked about how much we hate feeling insecure about our appearance. Next, it was time for me to face the moment I'd waited a lifetime for…my publisher appointment.
I entered the room and extended my hand toward Ms. Clement. After sitting down and introducing myself, I took a deep breath and shared my Spanx story again. She listened as I recounted my struggles as well as what I've learned over the years about seeing myself through God's eyes. To my surprise, Ms. Clements shared some of her life journey with me. We laughed over the ways the lengths that women go to in order to deal with their insecurities. At the end of my appointment, Ms. Clements asked if she could have my book proposal. I walked out of that room and felt the overwhelming lift of a lifetime's worth of prayers answered. Then, I cried.
I couldn't believe that a stained shirt could set into motion a series of events that would change my life over the course of 48-hours. I still can't believe that RossForLess was open until 10:30pm and the only reason I found that out was because I accidently drove past the road to our hotel. I can't believe that we happened to show up to the store four minutes before it closed – and I was able to find two dresses in less than 10 minutes. By the way, the dress I purchased was a Calvin Klein dark denim beauty for only $24.99. Girls, you know I had to share that!
I know that God set those series of events into motion and I am awestruck – and thankful. Soooo thankful. No, I don't know how it will all turn out. I hope that the book will work out, but I'm grateful for how much I've gained and grown over this weekend.
Now, I'm back in Ohio, trying to adjust to post-vacation life. I've got a long week at work, kids playing soccer and a dog that has developed an skin allergy that will need some veterinary attention.
Yet, I have the memory of an incredible weekend when I was reminded that when things seem to be going wrong, it was just the preparation for God to show up.
STAY TUNED: On Friday, in my next post  "Barb's Vacation, Part II," I'll tell you about why Platform author Michael Hyatt tweeted me. Yes, me!