Today, I'm sharing confessions with you and hopefully, giving you permission to step back from anything around the holidays that adds to your stress. Here are my Christmas confessions from years ago, but most of these are still true for me today:
NO COOKIES FOR YOU…I've baked no cookies. I want to bake them, but I'd eat them all. My hips ain't got no time for that.
EMPTY MAILBOX BLUES… For years, I've felt guilty about not sending out more Christmas cards. This year, my level of guilt is finally going down. I've made peace with saying Merry Christmas on Facebook.
LIGHTS OFF…I've thought about going to our zoo's magnificent annual lights display. It's often ranked #1 in the nation. But you know what, it can take hours to actually get in and it's really cold outside. I think that I'll just drive back and forth past it to catch glimpses from my car instead.
EW…I haven't had any eggnog. My confession is that I don't like eggnog because I don't like the mental picture of drinking eggs.
MY FINAL SECRET REVEAL…Here's my actual tree. It's been up since before Thanksgiving, but still undecorated. I've carefully cropped it out of all of my social media photos, but here it is in all its undecorated glory. At some point, I'll toss the ornaments on…probably an hour or so before my guests arrive for my holiday gathering.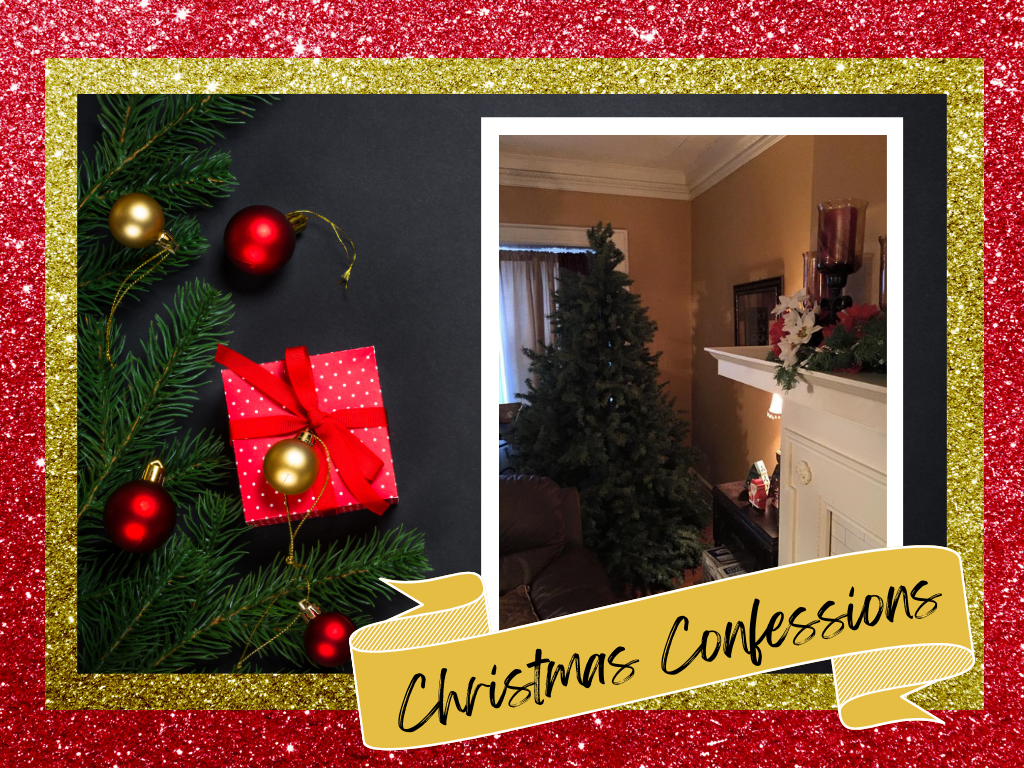 About you…Those are my Christmas confessions and perhaps you need to consider your own.
 BUT, can I offer a suggestion before you start making confessions or cancelling your plans? I don't want to over-spiritualize your holiday activities, but this is a great time of year to practice listening for the Holy Spirit's leading, especially when it comes to how you spend your time, effort and energy.
James 1:5 reminds us that "If you need wisdom, ask our generous God, and he will give it to you. He will not rebuke you for asking." What does this mean? This means that God wants to help you navigate the complicated Christmas holiday, but YOU have to ask Him!
God will actually give you the wisdom that you need to help you make good decisions on how many or what gifts to buy, which gatherings to attend and even who you should or shouldn't be around. Perhaps, this is a good time to pray if you haven't done so:
Dear God,
It's the thick of the holiday season and I don't want to lose sight of the reason for the season. God, I am asking for Your wisdom and guidance before I get too far into the rush of the next few weeks.
Gifts: God, as I think about the gifts that I want to purchase for ____________________, impress upon my heart and mind what would be wise, helpful or meaningful.
Time: God, there are so many different activities that we have going on, so I ask for Your Spirit's discernment on whether or not we should attend ____________________ because I'm not sure if that will bless my family or overburden our schedule.
Effort: God, as I look at my holiday "to-do" list, is there anything on that list that you want me to reconsider or remove so that I can have more time for rest and connecting with my family or You. 
Finally, God, thank you for promising to give me wisdom when I ask for it. I will keep my heart and mind open for Your Spirit's leading so that I can experience a Christmas holiday full of Your joy and peace. In Jesus' name, Amen.
SHARE WITH ME: Do you have any Christmas confessions to that you'd like to share with me? Also, did God reveal anything to you during today's prayer? Join the conversations and leave a comment below.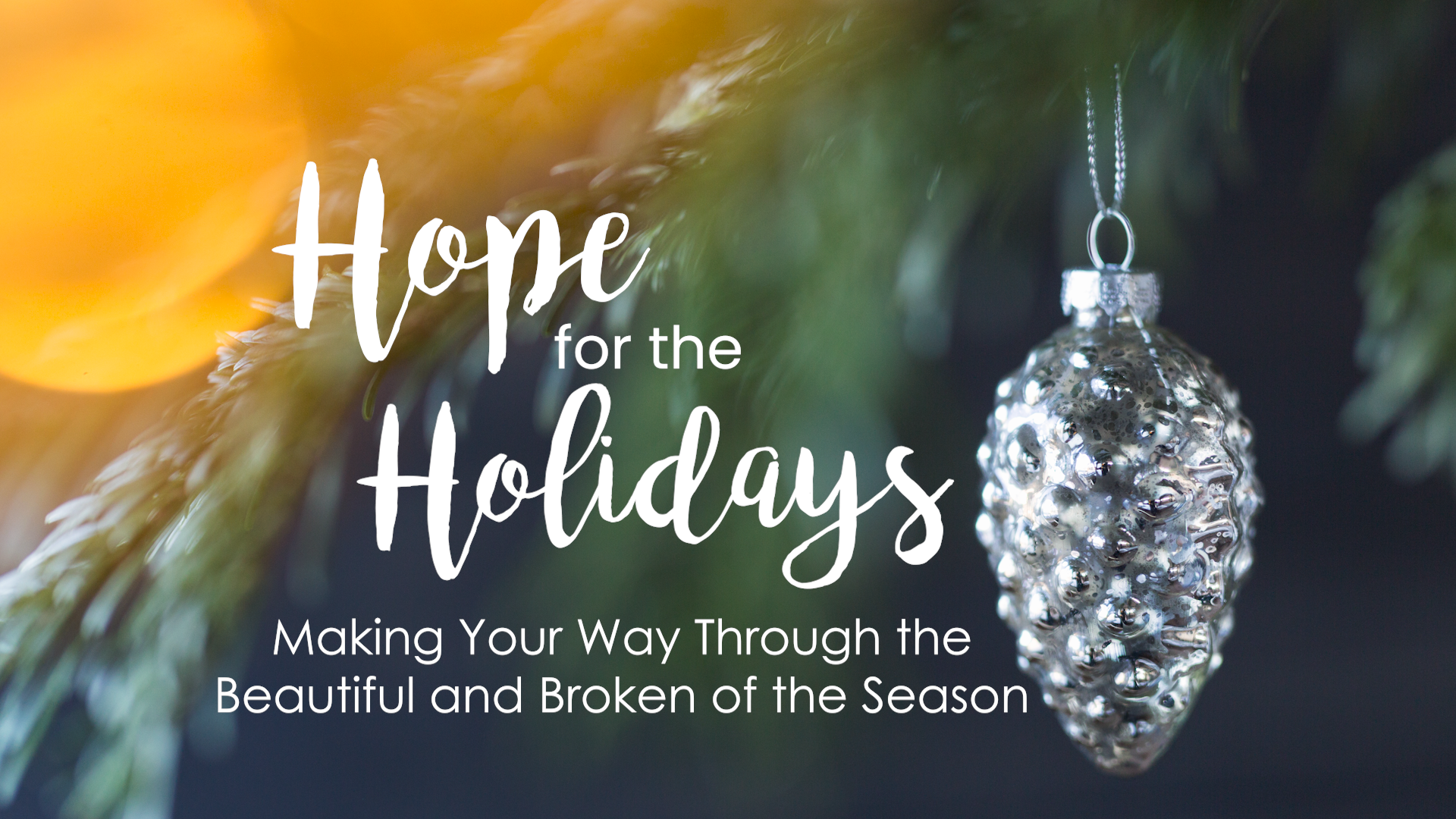 To get ready for the busy holidays, my friends and I are talking about the real challenges that we all face this holiday season. This broadcast event is packed with hope, wisdom, laughter and more – just what we all need for the holidays!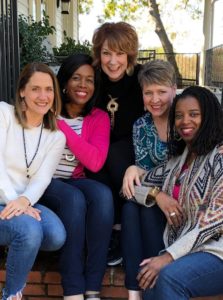 Join me and my author besties, Jill Savage, Katy McCown, Shari Braendel and Susan Seay in Waco, TX for our "Hope for the Holidays" Event filmed in Waco, TX.
We're inviting YOU to gather around the table with us. We're talking about how to set boundaries for the holidays, creating realistic expectations and so much more – including a special, powerful bonus segment on dealing with holiday grief.
You're about to spent dozens of hours making Christmas happen. Give yourself the gift of three hours of hope!
You can have instant access to watch! This three-hour special event is valued at $49.97, but you have access for ONLY $19.97!