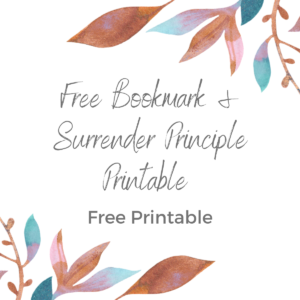 Download this free printable bookmark and use it as a reminder of your commitment to trust God and let go of control!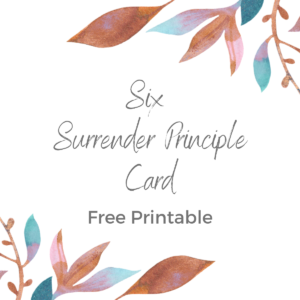 I created six Surrender Principles  as powerful tools to equip you (and me!) on how to practically let go of situations and people that we can't control. Download this free printable, print it, post it or save it on your computer/cell phone.
Let Go and Worship!
Sometimes, music can help us express ourselves in a way that is so different than anything else. Listen to this specificually curated playlist of songs with lyrics that will remind you that God loves you, He's taking care of you and most of all, He wants you to trust Him!
TAKING CARE OF YOU IN TOUGH TIMES!
Do you tend to take care of everyone else before taking care of yourself?
During tough times, it's so important to take care of yourself.  This FREE ebook is packed full of suggestions for spiritual, emotional, physical and relational self-care ideas.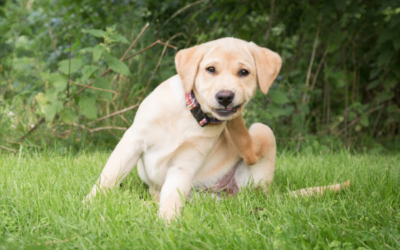 Years ago, I returned home from a two-week mission trip to a house overrun by fleas. It seemed that our dog, Quimby was a mobile hotel and taxi service for untold numbers of tiny, winged terrorists infesting our home. But, I didn't see the fleas at first. When my...