Last night, my youngest daughter called at 8pm because her car stopped working and needed a ride. She was studying for three nursing school exams and was super stressed.
I got home and then my oldest daughter video called me to show me her brand-spanking new crutches and the flesh-colored tennis ball sticking out of the side of her ankle as well as the massive pink and purple swelling around the whole ankle. "They said that it's not broken, Mom. But I can't walk."
I text my middle daughter to make sure that she was still alive…
Some days are like this. I can't fix what's happening in their world. But it's also not healthy or helpful for me to let Fear tell me all kinds of "What if" worst case scenarios or what I call "WorryFlix" stories.
In my Surrender Bible study, I teach six Surrender Principles to help you let go of what you can't control so that you can finally grab on AND hold onto God's peace.
Today, I'm thinking about Surrender Principle #3: "I can always let go and give my problems to God."
This Surrender Principle which is based on 1 Peter 5:7: Give all your worries and cares to God because He cares about you."
Instead of letting Worry take over, I prayed.
Later today I'll coach my daughter in how to use her AAA to tow car the car. We'll pray and trust that God will provide for her repair bill. He always does.
Later, I'll check on my oldest daughter. I hope that she took it easy today, but if not, that's for her to manage, not me. She doesn't need me to push all of my worries on her. Love is listening, not nagging.
SHARE YOUR COMMENT BELOW: What about you? How can you apply Surrender Principle to your life today?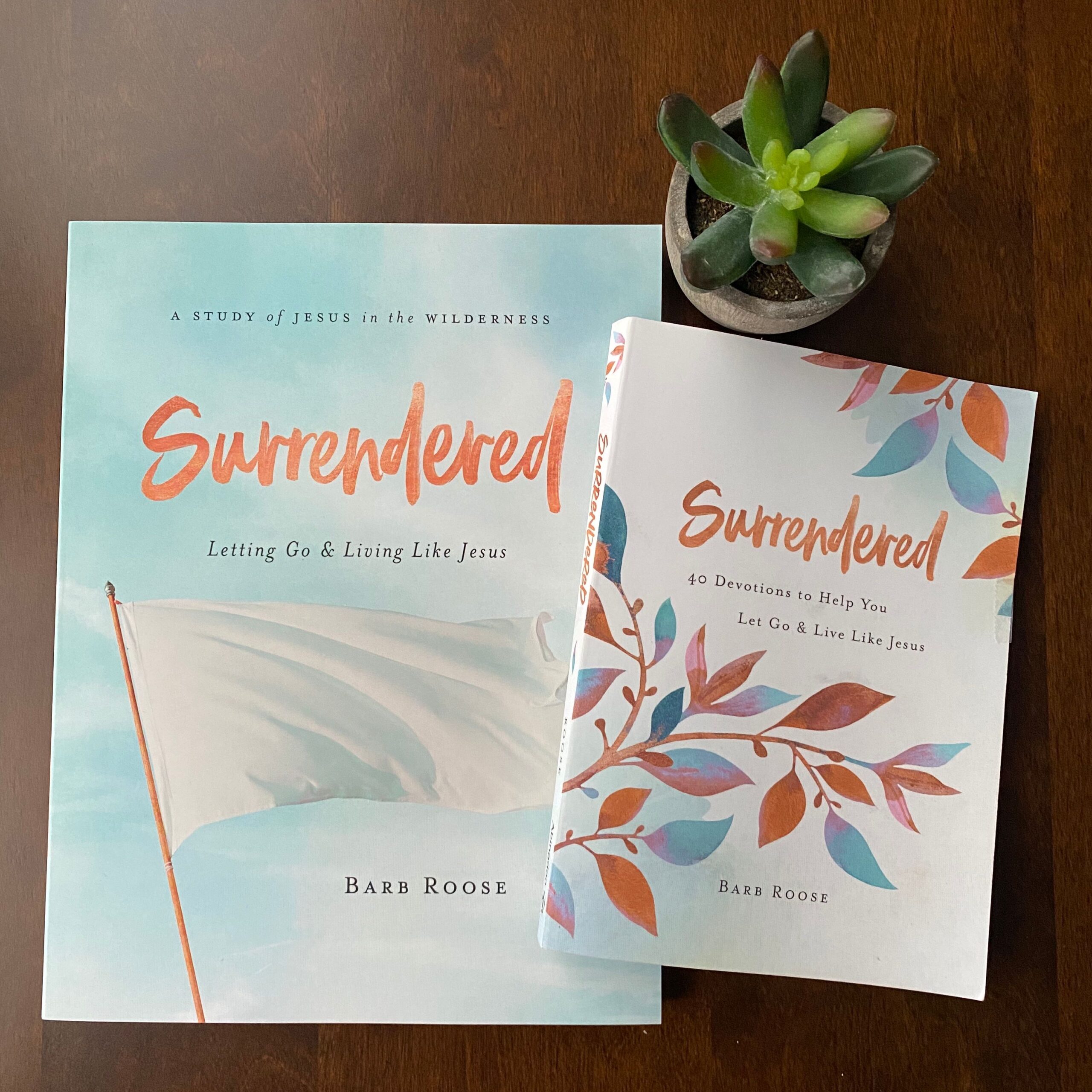 LEARN HOW TO LET GO AND LIVE LIKE JESUS
 Are you facing a problem in life that you just can't fix, no matter what you do? Perhaps you've heard the phrase "Let go and let God." But it's easier said than done. Is it possible that giving up on what you can't change is God's path to peace for your life? In this six-week Bible study of Jesus in the wilderness, Barb explores Jesus' time of testing and contrasts it with the Israelites' failures in the wilderness.
As you learn from Jesus' example, you'll discover six principles that will equip you to let God lead you to victory despite your circumstances as you deal with the problems and pain you are facing.