Last Thursday, I had the unique opportunity to speak to nearly 900 women at the women's event at my home church. In fact, I want to give a big hello to those who were at the event and now are a part of my Happy Monday devotional community! Welcome!
It's been over six years since our church's last women's event. In fact, I was the co-leader of that last event in 2015. So, it was pretty surreal that they asked me to return to as a guest speaker.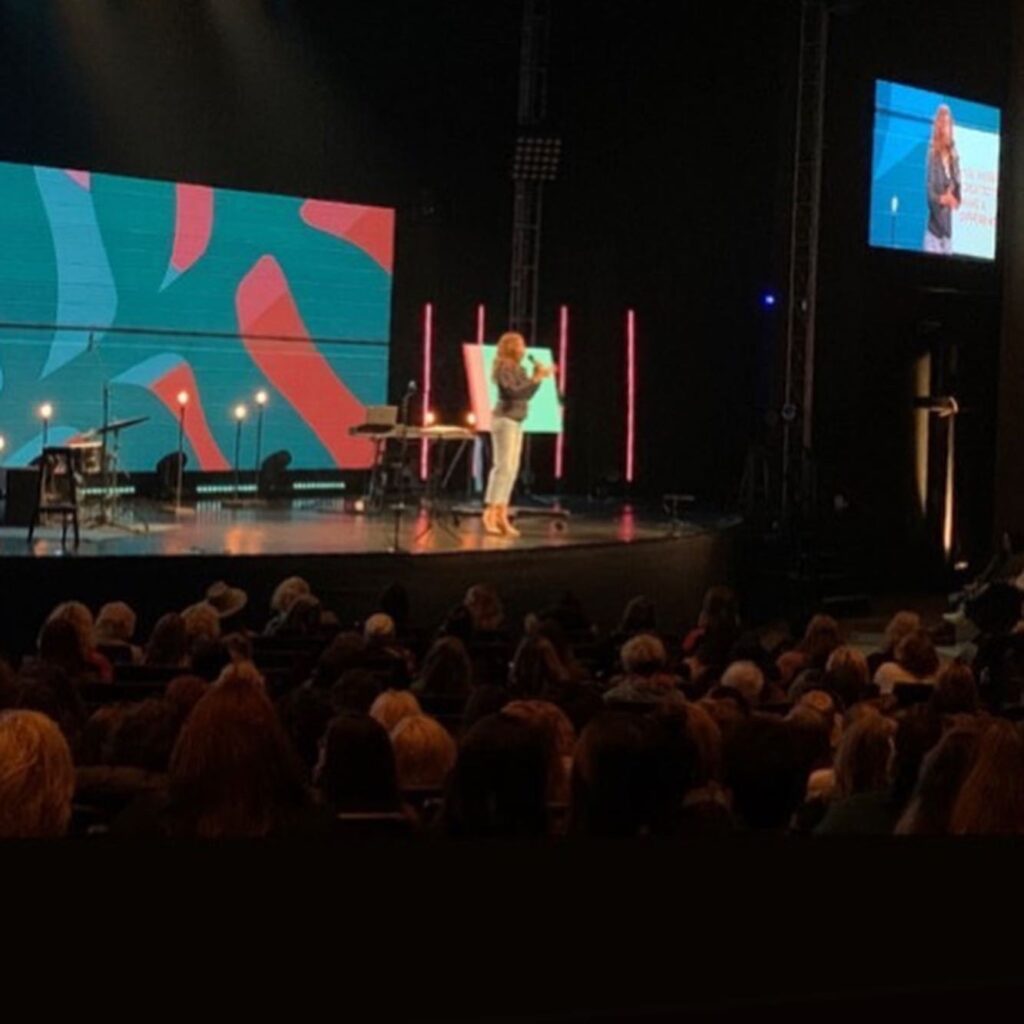 The theme of the night was "Uncomplicated" since "complicated" is the word that describes most of our lives these days. To honor that theme, I told the audience that I was following the KISS rule or the Keep It Simple, Scripture rule. I taught on just one verse.
It's a verse that you may be familiar with, but it's ALWAYS a perfect reminder for all of us. In fact, I'm going to share five powerful promises from that single verse that will encourage you today:
"For I know the plans that I have for you," says the LORD. "They are plans for good and not for disaster, to give you a future and a hope." -Jeremiah 29:11 NLT
"For I know…"– God already knows everything that we don't know! I'm not sure what you've been overthinking lately, but perhaps you can save yourself some burning brain cells by remembering that God knows everything. Therefore, we can be confident that we don't need the answers because He has them and He will help us with what we need to know.
"the plans that I have for you…" – God's plans aren't like ours. God's plans are made from His perspective. Here's an illustration of the difference between God's perspective and our limited perspective. God sees how everything that we've experienced or been through weaves into His eternal purposes.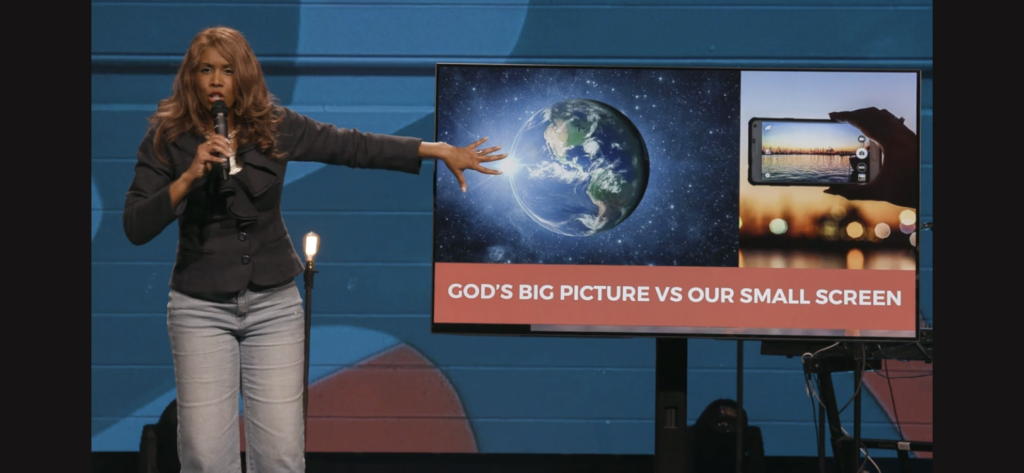 I've learned in my life that there are things that I've gone through that weren't just for me, but because God wanted to use those experiences in the lives of people that I'd never meet. The same goes for you. I promise you that God is using different parts of your lives in places that you'll never, ever know on this side of eternity.
"plans for good and not for disaster…" – Sometimes, our plans for our lives end up wrecking our peace. However, God's loving plan for our lives always includes His peace, which is a life of wholeness and wellness for us. In fact, we can use that as a test for our plans: Will what we're planning lead us toward or away from God's desire for peace in our lives? If not, we may want to rethink that plan.
"to give you a future…" – We were each created to make a difference! God's promise is that we will have a legacy when we live with God's big picture in mind. We can live this out every single time we live and love others like Jesus.
"and a hope." – God will never abandon us! We will always have Him to hold onto, no matter the circumstances that we face. In fact, the Hebrew word for "hope" is Tikvah, or rope. This is a reference to the story of Rahab in Joshua 3. She was instructed to hang a rope outside of her window so that when the Israelites invaded Jericho, she and her family would be rescued. Rahab didn't know how God would save her, but she believed that He would. The same goes for us! We may not always know how God will work out the situations in our life, BUT, we can believe and be confident that He will show up for us!
LEAVE A COMMENT BELOW: Which one of these promises is meaningful to you today? I'd love to hear your thoughts about this verse.
This verse has been so precious to me over the past few months of my life and I hope that it's been a blessing to you.
P.S. If your life has been complicated and you need some hope for the holidays, see below!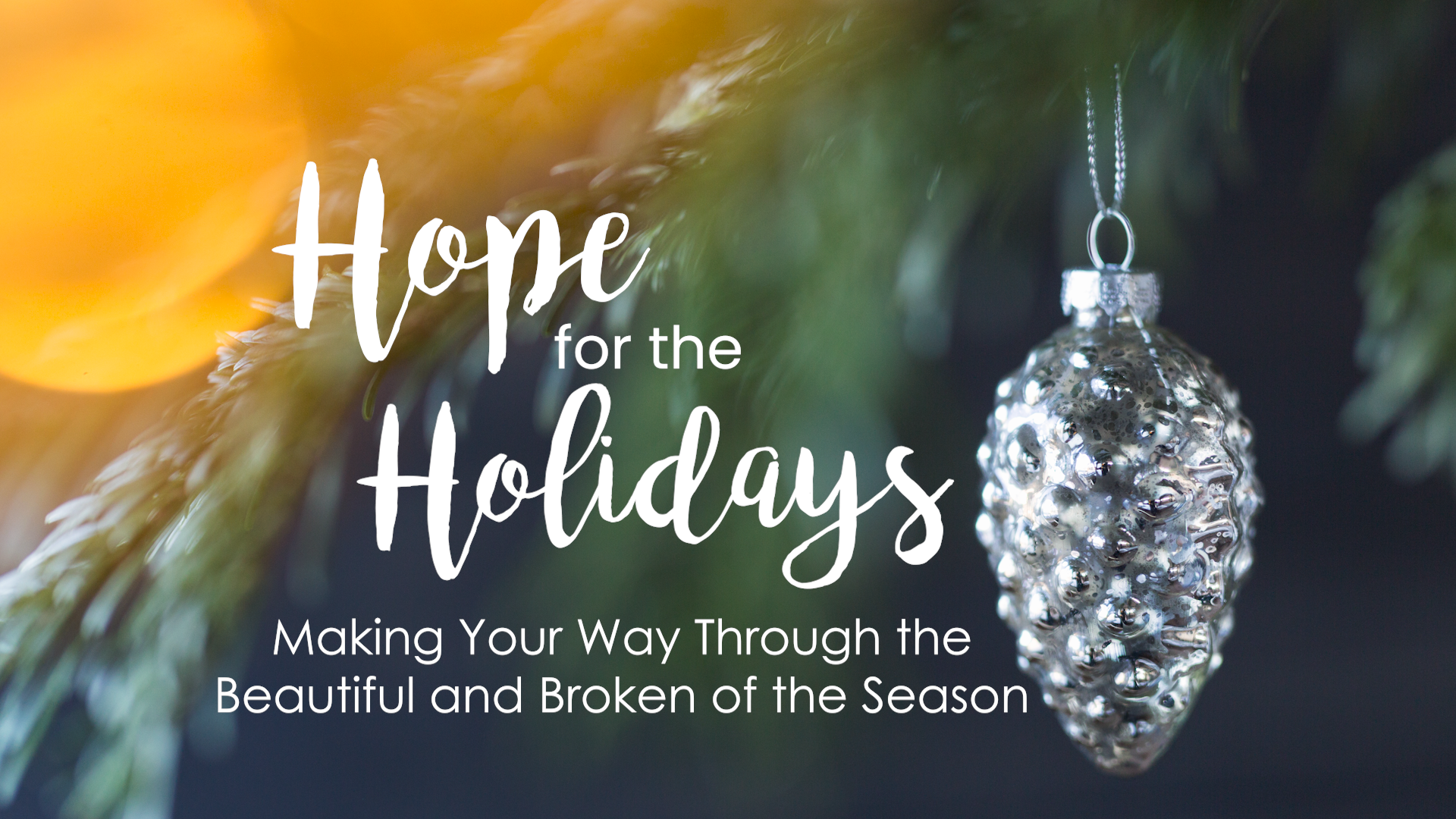 To get ready for the busy holidays, my friends and I are talking about the real challenges that we all face this holiday season. This broadcast event is packed with hope, wisdom, laughter and more – just what we all need for the holidays!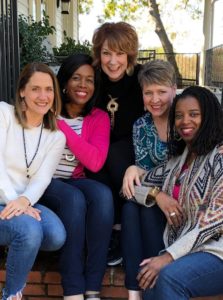 Join me and my author besties, Jill Savage, Katy McCown, Shari Braendel and Susan Seay in Waco, TX for our "Hope for the Holidays" Event filmed in Waco, TX.
We're inviting YOU to gather around the table with us. We're talking about how to set boundaries for the holidays, creating realistic expectations and so much more – including a special, powerful bonus segment on dealing with holiday grief.
You're about to spent dozens of hours making Christmas happen. Give yourself the gift of three hours of hope!
You can have instant access to watch! This three-hour special event is valued at $49.97, but you have access for ONLY $19.97!