I must admit, sometimes I am surprised when God answers my prayers.
This is a tough 'fess up from someone who has been a Christ-follower for pretty much her entire life and works in ministry. I believe that God hears and answers my prayers, but I also know that God's answers to my prayers can vary. Like you, I've prayed and God honored my request for a particular outcome or blessing. And we've all prayed and experienced the moment when we realized that God's answer to our heart-felt cryout for rescue or healing was a divine "no" or a frustrating "just wait."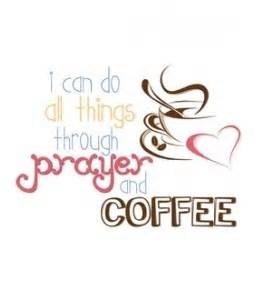 Yet, there are times when God answers a prayer and I am straight-up blown away.
Like this morning.
I'm working on a chapter that is central to why I am writing this book. This difficult chapter is an exploration of God's beautiful nature. My challenge is to collapse the qualities of an infinite God into 2,675 words or less. So, after a week of reading, thinking, processing, I've written a total of three words. Only 2,672 more to go. (sigh)
During my team meeting last Monday, I mentioned this struggle. My co-worker, Jim, mentioned something off-handedly and that random comment reminded me of a free Kindle download I acquired a couple of years ago, but never read.
I started reading the book yesterday. Things were starting to come together in my mind, but not on paper. (Which is a problem since publishers tend to like it when things are written down…)
This morning, I hopped in the car to spend the morning writing at Panera. My daughter, Samantha, had a gift card so I bought her with me to supply the free coffee. I also took time to pray. Here is a portion of that prayer: "God, I absolutely can't do this by myself. I need Your help."
I gripped my cinnamon cream-laced cup of coffee and began reading the book again. My brain began to organize the arms and legs of my research and things started to gel. After an hour, I tapped the screen to advance from chapter seven to chapter eight and my breath caught.
On the page, the author unfolded a framework that began to untie the knots in my cerebral struggle. My eyes welled with tears and Samantha looked at me with alarm. She pulled out her earbuds and asked if I was okay.
"Yes. God just answered my prayer."
Aren't you more valuable to him?
We forget how often God answers our prayers, don't we? We forget because we tend to focus on the prayers that God hasn't answered, not the ones that He has.
God is a detailed God. Nothing escapes His eye – even when I think He is not paying attention. Sometimes we ask, "Does God even care about me?" We know He does, but sometimes it doesn't feel like it.
"Look at the birds. They don't plant or harvest or store food in barns, for your Heavenly Father feeds them. Aren't you far more valuable to him than they are?" (Matthew 6:26)
Yet, the best part of this morning wasn't just my answered prayer, but the reminder of just how valuable I am in God's eyes. He sees me and He hears me. Sometimes, I forget that. Sometimes, the cacophony of my life obscures the fact that as His child, I am never far from His heart. And neither are you.
I don't know what you've been praying about lately. Maybe, you've stopped talking to God because in your experience prayer hasn't made a difference or you haven't liked the answers you've received.
Don't stop praying.
Prayer gives you and I an opportunity to invite God into our struggle with being human. When we connect to an Almighty God, He infuses us with His perspective and in turn, that brings us hope.
At times, God surprises us with lavish "yes" to our request. Like today. But, getting what we want from God should never be the goal of prayer. We get God when we pray. We get His truth, His strength and His wisdom. And that is always enough to gird us and guide us through life's challenges.
Has God blown you away by an answer to prayer? How has prayer strengthened you to handle challenges? Share what you've experienced either in the comments or on my Facebook page. Trust me, your words will encourage someone else today.
Okay, I've got to wrap this baby up because this book's not going to write itself. Only 2,672 words to go for today!