Do you have something that you've been praying about, BUT, you aren't sure if God is calling you to move or wait?  How can you know when you're called to make a bold move or when you're trying to push or control the situation?
Here is an exercise from my I'm Waiting God Bible study that you can do as a way to determine if God might be preparing you to make a bold move even though you're still waiting on an answer to prayer in some area of your life. Even if you aren't considering a bold move, this is a good self-reflection exercise to make sure that you're in position in case a bold move is necessary in the future. 
 Am I Prepared to Make a Bold Move?
Am I letting God lead me each day?
 Yes    No    Sometimes
If you are spending time in prayer, silent reflection, and scripture, you're creating space for the Holy Spirit to flow in and through you. It is God's Holy Spirit that leads you to God's truth in your situation as well as provides divine guidance. Even when you don't get turn-by-turn instructions, you can make your way through the messy middle in confident faith that you're trusting God to lead you.
What stops me from feeling fully connected to God?
Do I have trusted voices that echo God's Word in my life?
 Yes     No     Sometimes
When you have Jesus-loving people in your life who really know you—your desires and dreams as well as your struggles—then they are a great sounding board when you're thinking of making big moves while you are waiting for God to answer your prayer.
Who are the trusted voices in my life? Am I tapping into their wisdom enough? Am I being completely honest with them about my struggle?
Do I consistently say "yes" to what God asks me to do?
Yes       No       Sometimes
 Part of your waiting journey is learning to be faithful to God in the everyday things—summed up as loving Him with all of your heart, mind, soul, and body as well as loving others (Luke 16:10, Mark 12:30). Though steadfast faithfulness isn't a way to get God to give you what you want, faithfulness will bless you—because our obedience not only blesses us but also powers us up for whatever God has next for us (Luke 11:28, James 1:25).
 Where do you struggle to be consistently obedient?
If you're letting God lead, listening to trusted voices, and walking in faithful obedience, then is there a step of faith that you sense God calling you to make?
Read Proverbs 16:9 below:
 In their hearts humans plan their course,
but the Lord establishes their steps.
Here are some steps that God might be inviting you to take in this waiting season of your life:
If you're out of your comfort zone, God invites you to take a step of faith. 
If you aren't getting what you want, God invites you to take a step of surrender. 
If your plan is delayed, God invites you to take a step of patience. 
If you've made a mistake, God invites you to take a step of humility. 
If a friend or family fails you, God invites you to take a step of forgiveness. 
If you've fallen into sin, God invites you to take a step of repentance. 
 Which of these steps might be a bold next step for your life right now?
Prayer
Dear God, I am praying over the steps of faith that You might be calling me to make today. Of all of the steps, I need to take action by ____________________________.
God, as much as I want to be in charge of how my life goes, Ruth's story teaches me that You are in charge of my steps. This is a good thing for me because when You are in charge, then I know that You will lead me down a road toward blessing, even if it's rocky and painful along the way. In Jesus' name, Amen.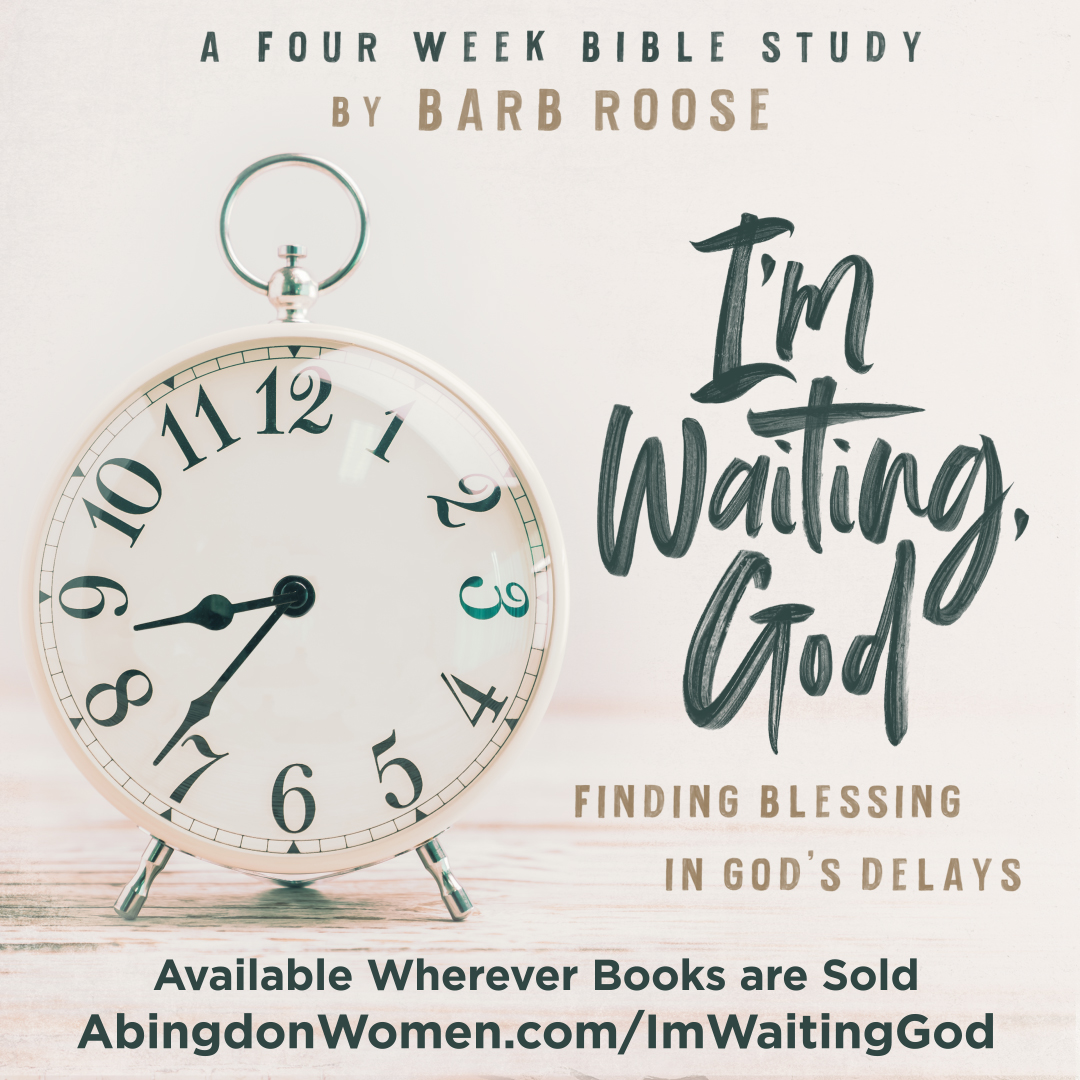 Find help and hope for times when it's hard to wait on God!
Do you ever feel like God is taking too long to answer your prayers? Have you ever taken matters into your own hands, only to discover that you've made the situation worse?
We know that God hears our prayers, but it's hard when the clock is ticking yet He hasn't shown us the answer.
In this four-week Bible study, Barb Roose invites us to explore the stories of women in the Bible who had to wait on God.
 Together we will discover that there is goodness and blessing to be found in times of waiting, including a closer relationship with God than we've ever dared to dream.