Are you feeling scared, frustrated, or insecure about the world that you live in?
How in the world do we stay hopeful and positive with so much negativity around us?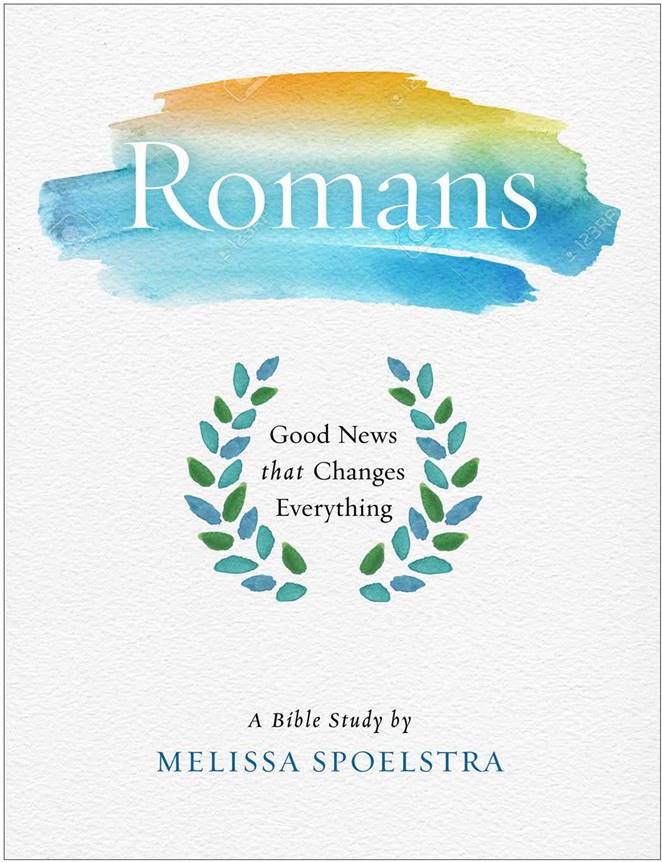 On today's episode of the Better Together podcast, I'm talking with one of my longtime friends, Melissa Spoelstra. She's a powerful Bible teacher as well as well-known speaker and author about her brand new Bible study, Romans: The Good News that Changes Everything.
Melissa and I sat down to talk just a few days after I returned home from El Paso, TX where I'd traveled to welcome home my oldest daughter, Kate, after her 9-month deployment to the Middle East. If you're connected to me on social media, you saw that on my last morning in El Paso, we were at the mall close to the Wal-Mart where the tragic mass shooting happened. In fact, the store we were shopping in went on lockdown and for several minutes we were deeply concerned that the shooter was in our area. 
As I reflect on the tragedy of El Paso, the shooting in Dayton less than 12 hours later, and all of the other rapid-fire madness happening in our world, I've had to intentionally focus on God's good news. Perhaps today's podcast episode is what YOU need to focus on God's good news instead of being overwhelmed while watching our national news.
In today's podcast Melissa shows up as our Bible teacher and good friend to share with us about:
How do we hold onto God's hope when we see so much bad news?
How do we know when we're headed in the right direction in life?
For our personal struggles with hardship, heartache or sin, what does God say to us that reminds us of just how much we matter to Him?
CONNECT WITH MELISSA – Website |  Facebook | Instagram
About Melissa Spoelstra: 
First and foremost I am a Christ-follower. I am madly in love with Jesus and addicted to the study of His Word. I am passionate about knowing Christ and inspiring other women to seek Him by opening our ears to listen to His Spirit, reading His Word curiously, asking questions, exercising good hermeneutics, and clinging tightly to God through the storms of life. Talking about this stuff is much easier than actually living it out in everyday life.
As wife to my awesome church planter husband Sean, and mother to four great kids, Zach(22), Abby(19), Sara(19), and Rachel(16), I am working out my faith on a daily basis. Between sports practices, doctor's appointments, church stuff, and the minutia of everyday life, I need God's Word to draw me back to the things of first importance.
Other stuff about me. I have a degree in Bible Theology from Moody Bible Institute. I'm a regular contributor to Girlfriends in God online devotional and Proverbs 31 Ministries First Five App. I've written 6 women's Bible studies (Jeremiah, Joseph, First Corinthians, Numbers, Elijah, and Romans) as well as Total Family Makeover (2016), Total Christmas Makeover (2017), 30 Days of Prayer for Spiritual Stamina (2018), and Dare to Hope(2019). I'm following God through every door He opens and pray that all glory in these endeavors is His alone.
About your Better Together Podcast Host…
Barb Roose is a popular speaker and author who is passionate about equipping women to win at life with Christ-empowered strength and dignity. Barb loves speaking at women's conference and leadership events such as the Aspire Women's Events, She Speaks Conference, and the UMC Leadership Institute.
Barb is the author of multiple books and Bible studies, including her newest releases: I'm Waiting, God: Finding Blessing in God's Delay (Sept 2019) and Joshua: Winning the Worry Battle. Barb's writing has been featured in magazines or blogs such as Simple Truth Magazine, iBelieve.com, Crosswalk.com, More to Life Magazine, Just Between Us Magazine, Cherished, InCourage, and Women of Faith.
An avid traveler, reader, and lover of all things chocolate-peanut butter, Barb is the proud mother of three adult daughters. Visit Barb's online home at barbroose.com.