It was 6:00am on Sunday morning when my cell phone rang.

I'm not usually up that early on a Sunday, but I had to get to church early that day to prepare for that morning's activities, so I awoke thirty minutes earlier than usual. I snatched up my phone to view the caller ID. It was one of my closest girlfriends. I answered, "Hello."
Sobs. All I could hear were soft, steady sobs.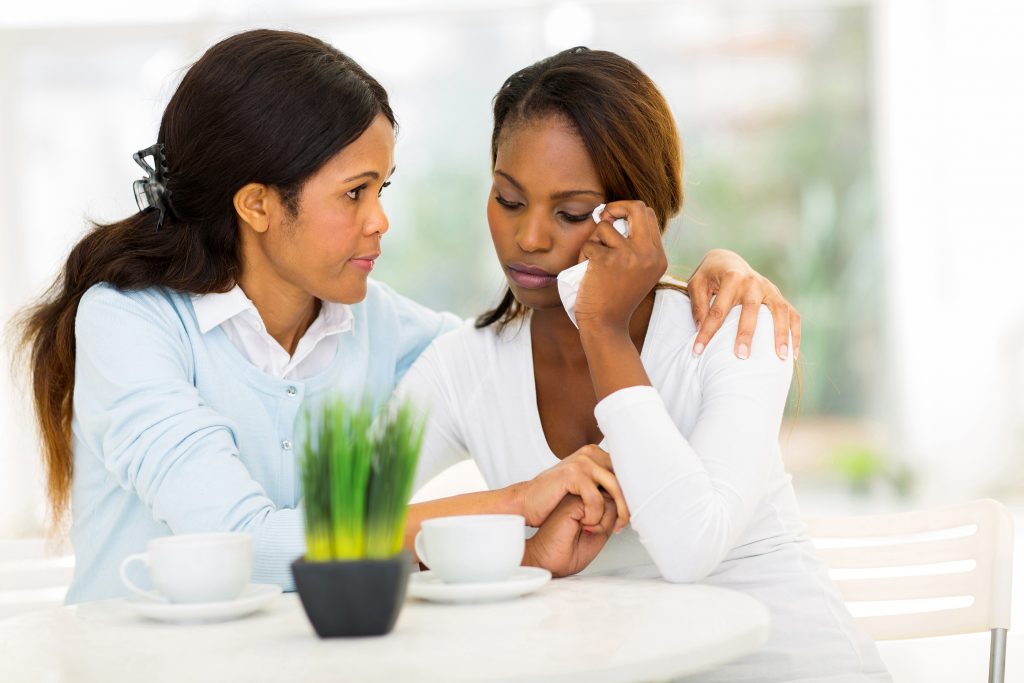 I took a deep break and simply said, "I'm here."

We sat in silence for several moments. As one who has sobbed on the other end, there's nothing more soothing than knowing that the other person is willing to sit and wait, unrushed until words are ready to come.

After a few moments, she began to talk. Out pours a story of late night events that overflowed into the early morning hours – her painful recollections broke and joined my heart to hers simultaneously.
In that moment she just needed me to be her friend and present in her pain. We prayed that morning and for many days after that. As sad as that event was, I was grateful that she had invited me to share that difficult space with her life.
When life falls apart, we need a special group of friends to hold us up when our lives are falling down around us.
Do you remember the story of Moses' arms tiring while he held them up as the Israelite army battled their enemies? As long as Moses' arms remained in the air the Israelites had the advantage. Yet, Moses' arms began to sag to the ground the army faltered.

Thankfully, Aaron and Hur showed up to hold up Moses' arms and the army was victorious.

What would have happened if Moses refused Aaron and Hur's help?

"Oh, no guys. You don't have to help. I'll be fine in just a minute. You guys are so busy, you don't have to stop and help me."

"Thank you for offering to help! But, I'm sure that there is someone out there who needs help more than me."

Sisters, there are times when we need to put out the 911 call for help. Stop pretending that your life is fine when it's not. Is it time to dial the digits and say, "I'm drowning here"?

I know that we all hate making that phone call. I do, too. In fact, I've really had to work hard to overcome my pride and fear. I hate being needy. But, I've learned that if I can get through tough times easier if I reach out to my special group of friends BEFORE I start to fall down.

I call this special group of friends "go-to girls," This is a group of two to four women that you can call when your life flips upside down and burns to the ground.
My go-to girls held my hand when I went through a bout of depression many years ago. My go-to girls were there when my husband and I hit a hard wall or I've had crisis moments with my kids. My tears have soaked my go-to girls' shoulders and my texts have filled their screens. I know that their lives are busy but yet they make time for me. And I thank God for them each and every day.

Do you have some go-to girls in your life? Tell us about how your friends have stood by you by leaving a comment below.
If you are struggling with finding significant friendships with other women, check out the "Just like eyebrows, two are better than one" chapter in my Enough Already book – on sale now here on my website until June 20! I'd love to sign it for you 🙂