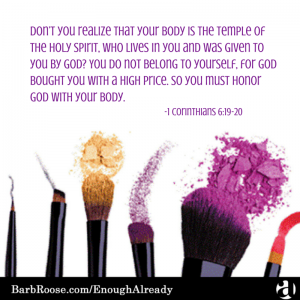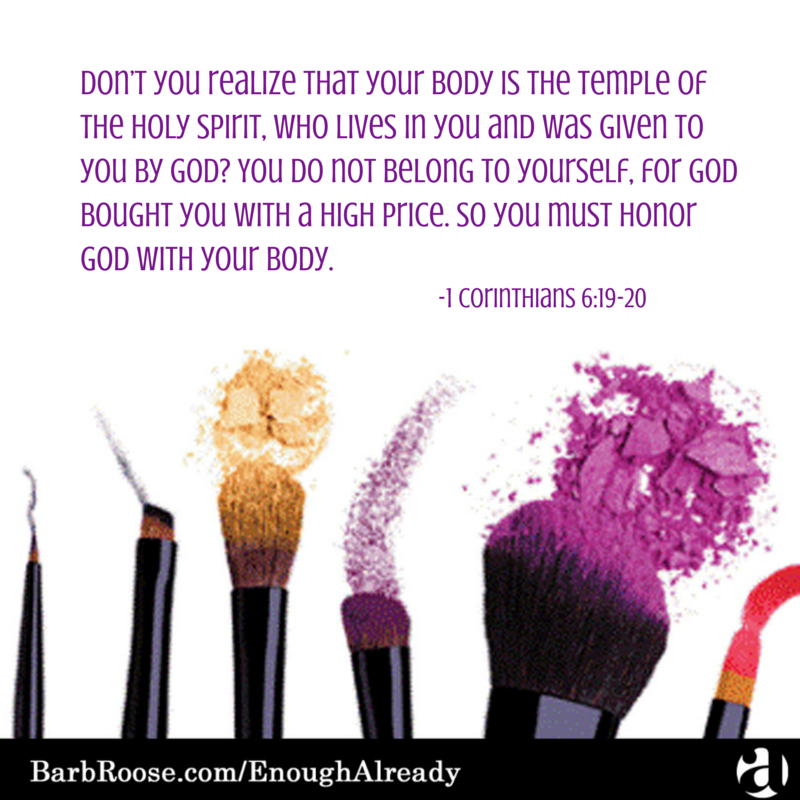 A few months ago, I realized that my back was really hurting. The first few minutes of each morning were getting really painful. Like OOUUUCCCHH! To make matters worse, when I did move, my bones were popping and cracking like a 90-year old man. Goodness!
My body was finally shouting loud enough for me to listen. You see, my workout regimen had been hit –miss – miss- miss – miss for many months. I'd get in a week of exercise here and there, nothing consistent. So after many months of excuses and good intentions that went nowhere my body's pain protests were finally louder than the excuses I'd been telling myself. It was time to get back on it. Time to take care of my body. But, there's one thing:
 I don't love exercise.
I just don't. I hate admitting this, but I've got to keep it real. I love sports and competition, but I don't love working out. I'm much rather consume a pile of cookies and unlimited Netflix over pulling out my workout mat and moving off the couch. Running, planks and yoga do not hold the same thrill as chocolate-peanut butter ice cream and streaming episodes of "Fixer Upper" with Chip and Joanna Gaines…I love them.
Yet, when I'm not taking care of my body, my body lets me know it. 
I give thanks that my body started sending me angry, painful messages a few months back. That pain forced me to get my butt literally back into gear. You know what hurts worse than working out? The pain of a body that isn't cared for! God created our bodies to move. This doesn't mean that we've got to run 10 miles a day, but we've got to do something! While those managing fragile health issues must follow their doctor's instructions, many have been encouraged by their doctors to engage in some form of physical movement. It's how God designed us!
From a spiritual standpoint, I believe that caring my body honors God. I believe that caring for my body is one way to prepare for God to use me for the good works that He's planned for me to do (Ephesians 2:10).  While I have no control over whether or not some illness or medical condition will interfere with my current wellness, I am responsible for how I treat my body today.
While we know that what's on the inside of a person matters most, but we should never take our bodies or health for granted. They are a gift from God!
Q4U (Question for you): How are you treating your God-given body? On a scale of 1 (bad)-10 (great) how well are you:
…Nourishing your body in a way that will make you healthy and strong?
…Getting a good night's sleep?
…Disciplining yourself to pursue fitness in some form most days of the week?
…Experience connection with others?
For any question that you answered less than a "5," then what do you need to do differently and most importantly, what's going to be the reason "why" you need to behave differently. Without a compelling "why," you probably won't follow-through.
Meditate on this today: I honor God with my body when I care for it and strengthen it as much as I am able.
Thanks for stopping by today! If this devotional blessed you, share it with your friends!