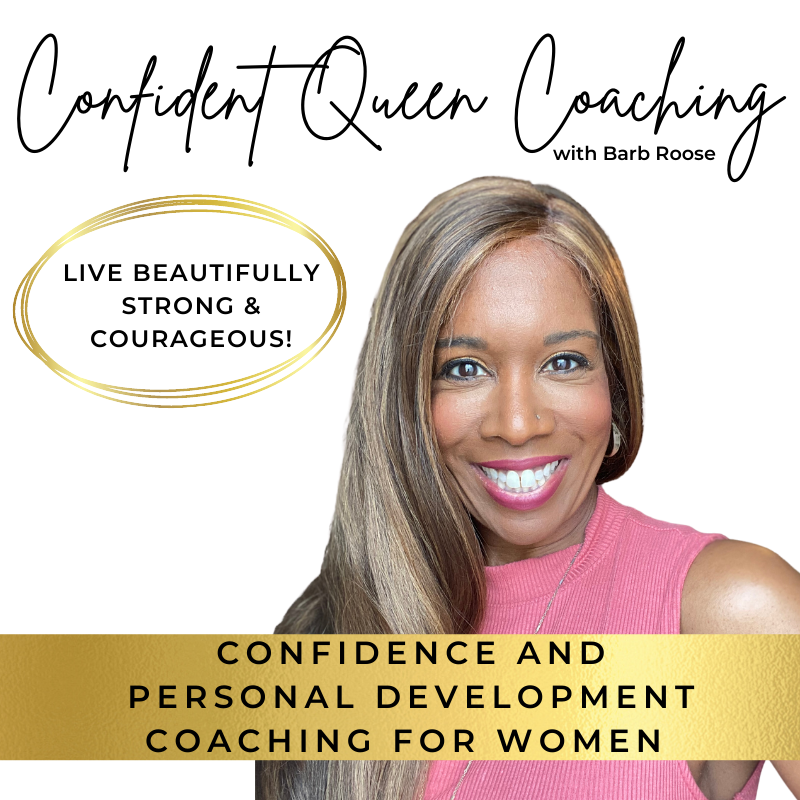 What would it look like for YOU to live beautifully strong and courageous? 
Pursue your dream job or goal;
Confront and overcome your fears, either past or present;
Learn to walk, dress or speak with more confidence;
Become more confident in your dating relationships.
As a Confident Queen Client, you'll give yourself the gift of discovering God's great adventure of joy and purpose for your life.
I am passionate about teaching and coaching women how to beautifully strong and courageous by overcoming their fears and discovering God's great adventure of joy and purpose for their lives.
Over the past 20 years, I've taught and coached tens of thousands of people at churches, conferences, seminars, leadership events and on-on-coaching session. I've worked in both business and faith-based environements and produced five-star results for my clients and listeners.
As your Confident Queen Coach, I will be your knowledgeable guide and coach as well as your biggest cheerleader. Not only will you love our upbeat and inspiring coaching sessions, but you'll see tangible results – if you put in the work!
Stop living in your fears and start living beautifully strong and courageous!
 I'd love to work with you!

P.S. If you've got specific questions, check out the Frequently Asked Questions section below.
Frequently Asked Questions
What's the Difference Between Life Coaching and Counseling/Therapy?
While counseling or therapy generally focuses on dealing with the past, coaching focuses on setting goals for the future. During each Confident Queen Coaching session, we will work on your dreams for the future, your goals and eliminating the barriers that are getting in your way. As a coach, my role is to help you get unstuck from where you are at and taking positive next steps forward!
How Does Confident Queen Coaching Work?
Based on my experience as a life coach, I've structured the Confident Queen Experience as follows:
Three 1-hour private one-on-one sessions via Zoom:
1st Session –  "Discovery" – We identify your goals, your strengths, your values and "stuck systems" (negative thinking, fear or lack of tools) that are keeping you from moving forward.
2nd Session –  "Design" -We create your customized action plan to accomplish your goal.
3rd Session  – "Determination" – This is the powerful place of establishing your mindset to keep moving and growing.
Your Confident Queen Coaching experience also includes the Confident Queen Discovery Tool, which helps you to uncover your skills, gifts, life experiences and passions that make you amazing!
How Much Does Confidence Queen Coaching Cost?
Personal coaching is an investment that you choose to make in yourself.  Don't cheat yourself now and expect a payoff later.
I've spent thousands of dollars of my own money on training courses, conferences, counseling, coaching and more. On top of that, I've spent two decades in professional and leadership training environments, so I've benefitted from the expertise of our country's top Christian and non-Christian leaders. All of this experience is available to you.
The cost is Confident Queen Coaching is $250 for three sessions. The entire coaching fee is payable in advance of the first session. Payment can be made when booking the coaching sessions.
Can I Book for More Than One Set of Coaching Sessions?
Absolutely! During your last of the three sessions, we can make plans to continue working together!
Can I Book Only One Session?
Coaching is about setting goals and working toward one's life goals. That's hard to do in one session!
My three-coaching session strategy is proven to be successful and success is what I want for my clients.
Do You Diagnose or Treat Mental Health Conditions?
Life coaches do not diagnose, nor do they treat mental and emotional disorders.  Should additional mental health needs or concerns surface in the course of a coaching relationship, a referral will be suggested and encouraged.