When you read this post, I will be celebrating my 45th birthday. It's been 16,436 days since my mom's water broke and she pushed me out into the world. While a few years have passed since then, today is a good day to say, "Thanks, Mom! I appreciate you seeing labor through all the way to the end."
For quite a few years birthdays were a struggle for me. In fact, I had a meltdown on my 35th birthday while standing on a random side street in beautiful Grand Cayman. Lesser meltdown followed years for birthdays 36,37,38 and 39.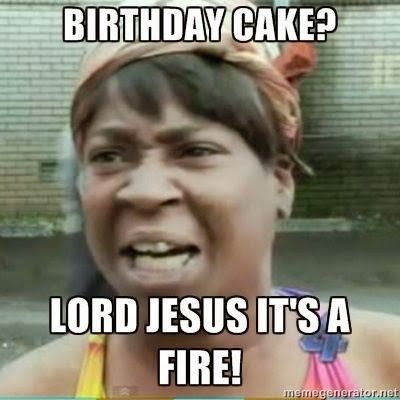 Everything changed the year I turned 40. I anticipated a Catagory 5 meltdown, so I scheduled myself out for a vacation that week in case I lost my mind. On the morning of my 40th birthday, I decided to start a home improvement project. As I set up in the dining room, my phone rang at 8:15am. My sister-in-law and niece were in a tragic car accident about an hour away from my house.
The day at the hospital was a blur. At first, our family didn't know how survived the accident and how did not. Tragically, a gentleman in the other car passed away. I waited in the ER with my sister-in-law while they treated her broken arm. Her 16-year daughter was fighting for her life. I couldn't even begin to list all of the broken bones and lacerated organs. That sweet girl hovered between life and death for many days and stayed in the ICU for many weeks.
It took about a year, but Camie recovered – including the ability to walk again. It seems so odd to collapse such a monumental event in her life down to two words: She recovered. That brave young woman graduated from high school the next year. She married a few years later and at some point today – yes, TODAY – she'll give birth to her second son. How's that for a beautiful redemptive story?!
Something incredible happened for me, too. I stopped being afraid of my birthday. Spending my birthday confronted with the realities of life and death shook that silliness right out of me.
Instead of just being grateful to be alive each birthday, I've started to celebrate the things that I learn each year that I'm blessed to keep living.
Over the past 365 days, I've learned a few more important lessons for my life that I'd like to share with you. Take what you'd like and leave the rest:
Peace is priceless! I've learned a lot about what it means to surrender and walk in God's peace over the past year. Letting go and letting God has been a challenge, but walking in God's peace isn't something that I'm willing to give up for anything on this planet.
"God, please encourage me…" – A few months ago I prayed, "God, could you please send me some encouragement to hang onto today?" He did! Now, I pray that prayer often. Sometimes, God uses a friend to send me a text. Other times, it's a verse in the Bible. Rarely, it's a change in circumstance (that doesn't happen often, but it does happen).
Treating myself well – On my worst days, I treat myself the best. On bad days, I purposefully find ways to treat myself, whether it's a long walk, long bath, a good book, funny movie or lunch for one, I find at least 3-5 things to do for myself. It's been so beneficial to my heart, mind, and soul. If you need ideas, click here for my life of 101 ways to take care of yourself.
What will I do today? To celebrate my 45th birthday, I'm going to do a few things: a free hot yoga class in the morning. Then, I'll use a gift card and coupon to buy new shoes (thanks, Mom!). At some point I'll enjoy my free Starbucks birthday drink.
But, what I'm looking forward to is writing myself a letter to open on my 46th birthday (Umm, God willing and the creek don't rise!). I want to tell myself more about the things that I celebrated this year and what I learned from my struggles. Once I write the letter, I'll put a reminder in my phone for July 24, 2018 and include a note on where I hid the letter.
If you've got a birthday coming up or you just want to do it now, write yourself a Celebration and Struggles Birthday letter to yourself. I've written other letters to myself and it's a cool experience to see how much you've grown as time goes on.
Thanks for stopping by to celebrate this part of my birthday with me. For my birthday, I want to give away a signed copy of my Enough Already book BUT you have to nominate a friend of yours to receive. In three sentences or less, tell me about how that friend blesses your life. I'll select the winner by the end of my birthday on July 24.
SaveSave
SaveSave
SaveSave
SaveSave
SaveSave
SaveSave
SaveSave
SaveSave
SaveSave