Join My Surrendered Devotional Influencer Team!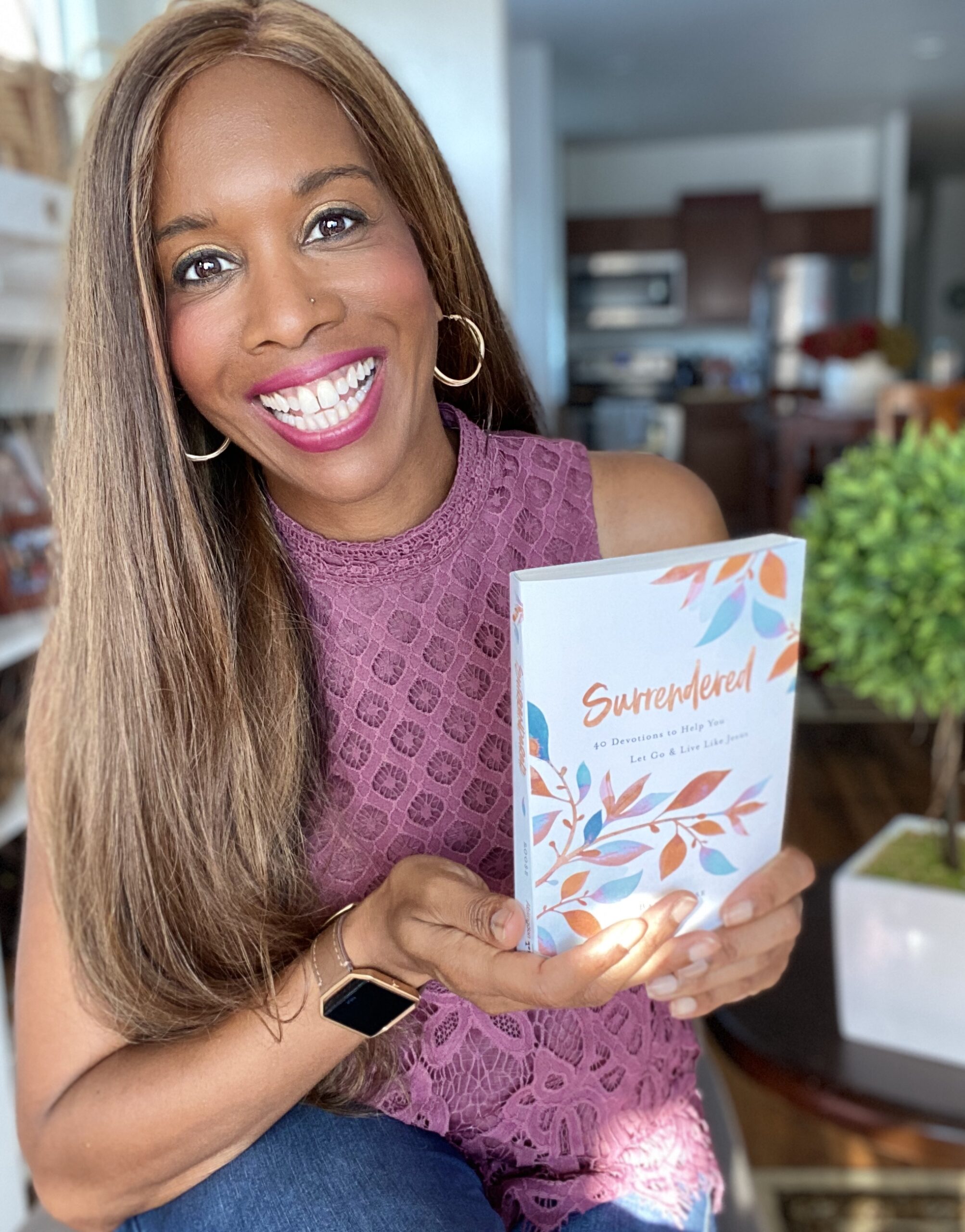 Do you love reading new books?
Do you love sharing good news on social media?
If so, apply to join my Surrendered Devotional Influencer team!
What will your influencer team experience look like?
You'll get access pre-read my new Surrendered: 40 Devotions to Let God and Live Like Jesus Book!
In our private Facebook group, I'll teach some powerful scripture principles and read from my new book. Then, we'll talk TOGETHER about letting go of control and how to live like Jesus SO THAT you'll be encouraged and equipped in Christ with peace, joy and HOPE!.
Each week, I'll give away a free copy of the printed Surrendered Devo to one member of the team.
You can win a chance to have a one-on-one coffee date with me each week!
THIS IS GOING TO BE FAITH-FILLED AND FUN!
Here's the three things that you'll do as part of our group:
1. You'll join me on Mondays at 8pm ET beginning August 17-September 7 for our Influencer Team Gatherings. 
2. You'll share social media posts that my team will create and share with you.
3. Since I'm providing an advance digital copy for you to pre-read, you'll pre-order a copy of the Surrendered Devotional.
If you'd like to apply to join the influencer team, complete the form below. Influencer team applications will close on August 17. 
Questions? Email Barb's assistance, katherine@barbroose.com.
Join Surrendered Devotional Private FB Group