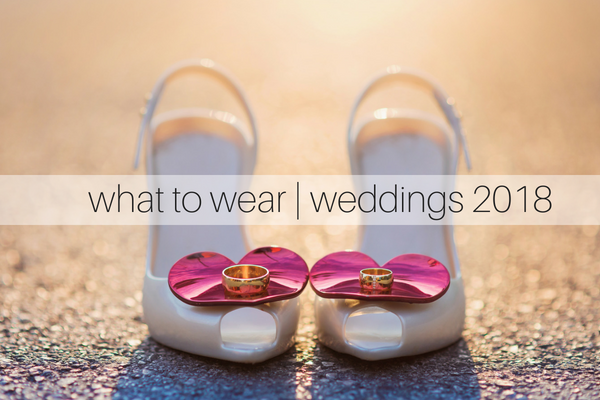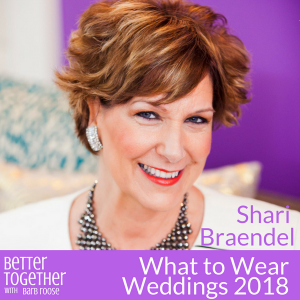 Are you or someone that you know a planning a wedding? Are you a soon-to-be-bride, mother-of-the-bride, or mother-of-the-groom?
If so, this episode of the Better Together podcast is a must-listen for some of the do's and don'ts when it comes to wedding fashion and family dynamics.
My guest this week is my fabulous friend and America's leading Christian fashion consultant, Shari Braendel. She's a popular guest on my Better Together podcast and on this episode, Shari shows up with some important rules and must-do's when it comes to weddings.
Not only does she provide helpful information, but as Shari will be the mother-of-the-groom at her son's wedding in just a couple of weeks, she lets us into what God has been teaching her about loving and letting go. It's a touching, emotional conversation that any mom with a wedding coming up needs to hear. (You might want to grab a tissue!)
In our conversation, Shari answers questions like:
What are the rules for when the mother-of-the-bride and mother-of-the-groom decide to pick their dresses?
What kind of dress is best for your body type?
When it comes to making decisions about the wedding, who should get first choice?
How can you navigate hurt feelings and difficult moments while planning the wedding with the other side of the family?
How can a mother-of-the-bride or mother-of-the-groom prepare her heart for the emotional "letting go" on the wedding day?
AND WAIT, THERE'S MORE! Are you attending a wedding this summer? If so, Shari helps you identify your body type and what kind of dress will look best on you. Friends, I use Shari's style advice all of the time, so listen and be blessed!
BONUS! If you've got wedding fashion questions or questions of the heart, Shari would love to answer them. Leave them on the blog page of this podcast!
GET CONNECTED TO SHARI
Shari's 27 Hangers Online Course
Shari's book – Help Me Jesus, I Have Nothing to Wear
Breakaway 2018 Conference on June 15-16 in Concord, NC
About Barb…
Barb Roose is the host of the Better Together podcast. She's a popular conference speaker and author of multiple books and Bible studies including her new book, Winning the Worry Battle and six-week Bible study called, Joshua: Winning the Worry Battle. Barb and her family live in NW Ohio. She loves travel, chocolate peanut ice cream and fabulous high heel shoes. Connect with Barb at Barbroose.com for new episodes of the Better Together podcast on the first and third Wednesdays of each month.