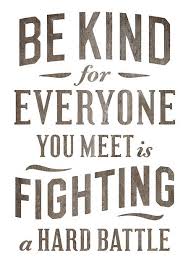 Bad news always feels like a punch in the gut, right?
This morning, I logged onto Facebook and saw that a young mother had lost her 2 1/2 year old little girl last night. This sweet baby suffered from a congenital disease and while her family knew that the precious one's life would be short, nonetheless, the news came as a shock. By now, hundreds of people have posted their sympathies on her wall, including me.
Earlier this week, our senior pastor and my boss announced that he has Parkinson's Disease. Many of you read Lee's eblast on Wednesday night to the church. I'm not sure about you, but all kinds of emotions charged through my body. Shock. Sadness. Shock. These are sensations that we've experienced in our own lives as well as felt them for others.
One of the hardest facts of our human existence is that we cannot take away another's pain. We want to. But, we can't. And frankly, that sucks.
So, what do we do when tragedy or crisis strikes those that we care about?
What I'm about to say isn't rocket-science, in fact it's pretty simple. It might even be so simple that some of you might be offended because this advice seems too trite. Maybe, but sometimes, less really is more.
When it comes to talking to friends and acquaintances going through tough times, follow the "KISS" rule –  keep it simple –  by sticking with these three phrases:
1. "I'm sorry that you have to go through this." STOP. This sentence is the exact right length to let someone know that you empathize with what he or she is going through.
Believe it or not, "I'm so sorry" is self-explanatory. It's your expression of concern that the other person will value, not the amount of words that you use.
If the person wants to talk, they'll keep talking – but let them make the call.  If you feel that you want to say more, one great suggestion is to send a card. Cards are great way to express how you feel, yet give the person in need time to truly absorb your heartfelt sentiment.
2. "Is there anything I can do to help?" STOP. The best thing about humanity is our drive to rally in when tragedy strikes. It's the part of us that digs deep to bring dishes to wakes, contribute to funds for fallen firefighters or provide resources to families whose loved ones are in a missing plane somewhere on our planet. However, bombarding the person in need with help can make them feel less in control than they already do. Yes, I know you've got great intentions! But, there is a time and place for everything.
The most respectful thing that we can do is let the person ask for help. (This is different if the one in need is a young child or an immediate family member, then the conversation is somewhat different.) Here, I'm talking about friends or acquaintances that have suffered a crisis or tragic situation.
Yes, there are people who struggle to ask for help, but most people will reach out. If you see a glaring need that must be addressed, offer specific suggestions like, "Can I make dinner for your family and drop it off next week?" or "Can I pick you up for your doctor's appointment tomorrow?" If the person in need declines, accept it. Please don't be offended and don't badger them into saying "yes" to something he or she doesn't want to accept in the moment. They may call later on after reflecting on your offer.
3. I'm praying for you. STOP. Prayer is powerful. Too often, we underestimate the amazing strength that comes from petitioning God on behalf of someone in need. Now, if you tell someone you will pray for them, they will be counting on your prayers! My tip: As soon as I say that I will pray for someone, I pray for them as soon as possible. Why? Because I'm likely to forget!
Here's the thing about prayer…sometimes, God allows difficult or tragic circumstances to drive us to pray. Notice I didn't say that God causes bad things to happen. In our fallen world, bad things do happen to good people. Yet, God can use hard things in life to help us – and strengthen our faiths. So, our prayers aren't just for the person in need, but prayer strengthens our faith as well.
One tip…if someone you know is dealing with a long-term illness or difficult situation, send them a card every few weeks to let them know you are still praying for them. I know that God will use those cards and have them arrive at the times that person will need some extra encouragement.
Conclusion…
When we run into someone who is going through a hard time, don't worry about being eloquent or a super-fixers, just keep it simple. Stick to those three statements and you're concern and love for them will shine through.
TALK BACK TIME! What did you think of this post? Too simple? If you disagree, then what should people say when others experience difficult times in life?  
By the way, if this post was helpful, please share it with others.