**TRIGGER ALERT** Today's podcast episode contains highly sensitive content that may cause distress or anxiety depending on your background or current situation.
The recent suicide death of billionaire financier and alleged sexual predator, Jeffrey Epstein has escalated the public's debate about justice for sexual abuse victims. Behind the headlines are countless, nameless faces of humans who've suffered humanity's most intimate violation at the hands of another, yet suffer once again because their courage to voice their pain or story is often questioned, even dismissed.
"Are you sure that happened?"
"What were you wearing?"
"Are you making this up to get attention?"
"Why didn't you say anything before?"
Rocked by high-profile sexual misconduct allegations, the evangelical church's shortcomings in responding to and protecting the victims of sexual abuse within their walls were largely thrust into the limelight in 2018.
Mary DeMuth, an advocate, survivor of sexual abuse, and a popular evangelical author, helps church leaders identify and enact biblically infused responses in order to truly welcome and care for those who've survived abuse—and are leaving the church in droves—in We Too: How the Church Can Respond Redemptively to the Sexual Abuse Crisis (Harvest House Publishers, Aug. 13, 2019).
On today's episode of the Better Together podcast, Mary shares her story of being sexually abused as a child, how others responded, and most of all, Mary shares how discovering the gospel saved her life. Now a passionate advocate for sexual abuse victims, Mary talks about her experience at this year's landmark Southern Baptist Convention, including a harrowing tale of what it took for her to get there. I watched the drama play out in real time on Facebook. Friends, it was like everything evil was trying to keep her from getting there!
As hard as it is to listen to Mary's story and as painful as it is to acknowledge how often Christians and church leaders have failed to listen to, acknowledge, and assist sex abuse victims, Mary's message today is grounded by hope that we can do better!
"My hope in writing this book is to slowly change the dynamic of trust by encouraging the church to become a consistent place full of kindness and safety for those who have been exploited," writes DeMuth. "My holy longing is that we can create such a haven for the sexually broken that they'll be able to be loved, feel joy, and revel in relationship."
RESOURCES FOR THOSE WHO'VE FACE SEXUAL ABUSE – YOU ARE NOT ALONE!
SURVIVOR'S RESOURCES – https://www.wetoo.org/21days
CHURCH RESOURCES – https://www.wetoo.org/churches/guide/
VIDEO: Mary's letter to the boys who molested her – https://www.wetoo.org/the-letter-i-wrote-5-years-later/
Link to Southern Baptist Convention Report: https://www.thegospelcoalition.org/article/faqs-southern-baptist-release-critical-report-sexual-abuse/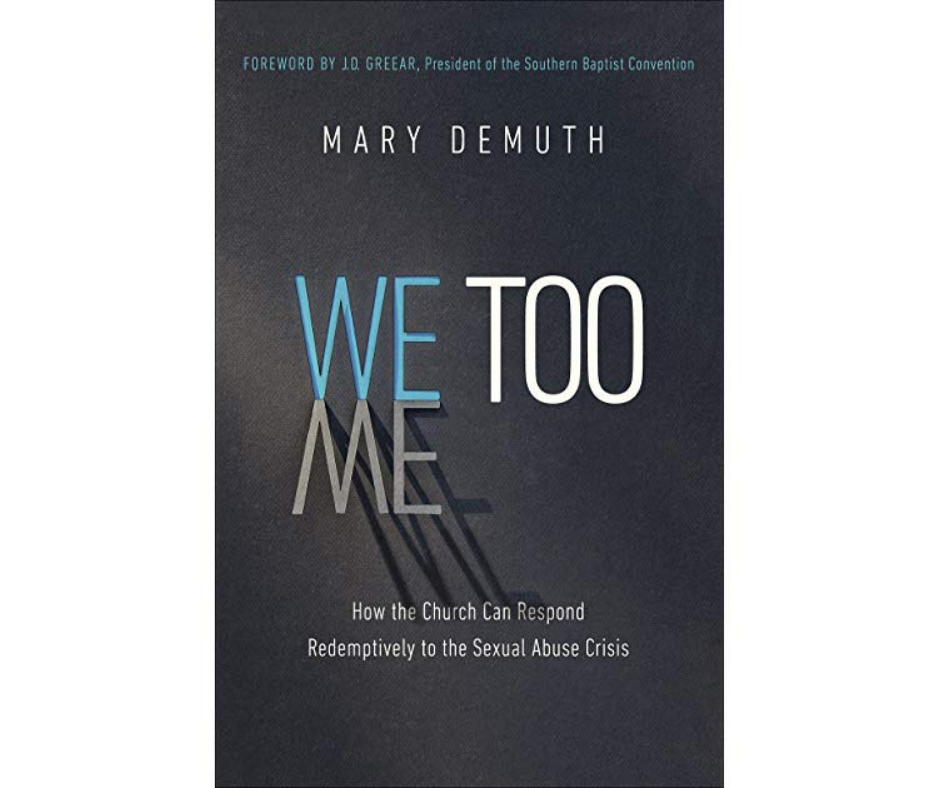 About Today's Better Together Guest:
Mary DeMuth is an author, speaker, and podcaster who is passionate about helping you live a re-storied life. A survivor of neglect and sexual abuse, Mary was gloriously rescued by Jesus when she was 15. She has spent her life healing from trauma so she can help others not feel so alone. She is the wife of Patrick and mom of three adult children. For more information, visit www.wetoo.org.
About your Better Together Podcast Host…
Barb Roose is a popular speaker and author who is passionate about equipping women to win at life with Christ-empowered strength and dignity. Barb loves speaking at women's conference and leadership events such as the Aspire Women's Events, She Speaks Conference, and the UMC Leadership Institute.
Barb is the author of multiple books and Bible studies, including her newest releases: I'm Waiting, God: Finding Blessing in God's Delay (Sept 2019) and Joshua: Winning the Worry Battle. 
An avid traveler, reader, and lover of all things chocolate-peanut butter, Barb is the proud mother of three adult daughters. Visit Barb's online home at barbroose.com.