Three years ago if you asked me what chronic illness was, I would have replied with something along the lines of, "I don't know, but it sounds pretty terrible."
For the first 18 years of my life, I enjoyed a blissfully healthy existence. Every now and then I would get a sinus infection or the flu, but I never experienced any major complications. I was an optimistic, spunky, sassy and energetic young woman — and nothing could rob me of that. I had no problem waking up, going to swim practice two times a day, taking care of schoolwork and staying up late into the night hanging out with friends. On the side, I worked as a lifeguard and swim lessons instructor and never felt too fatigued to do my job.
I don't remember exactly when it happened, but one day during my sophomore year of college in 2011, everything changed. One fall morning I woke up with lockjaw, a migraine and full body pain. Things were never the same after that. Headaches became a daily occurrence, my body felt like it had been hit with 2x4s, and my neck, jaw and back were in a constant state of semi-debilitating to unbearable pain.
Sometimes the pain was enough to make me skip class and stay in bed. But then there were periods of time — months even — when the pain wasn't so bad. Half of my days were what I like to call "good" days and half were "bad" days. I had an MRI done of my head just to make sure nothing abnormal was happening and when the reading came back normal, I just carried on with life as I knew it. I tried not to think about the pain and if I needed to, I took Advil to help me get through the bad days.
Fast forward to 2014. From the outside looking in, it was a very happy year in my life. I landed two jobs fresh out of college, became engaged and married my best friend, and we bought our first home in Minnesota. But on the inside my chronic pain was worse than ever and I started sustaining injuries just from doing normal activities.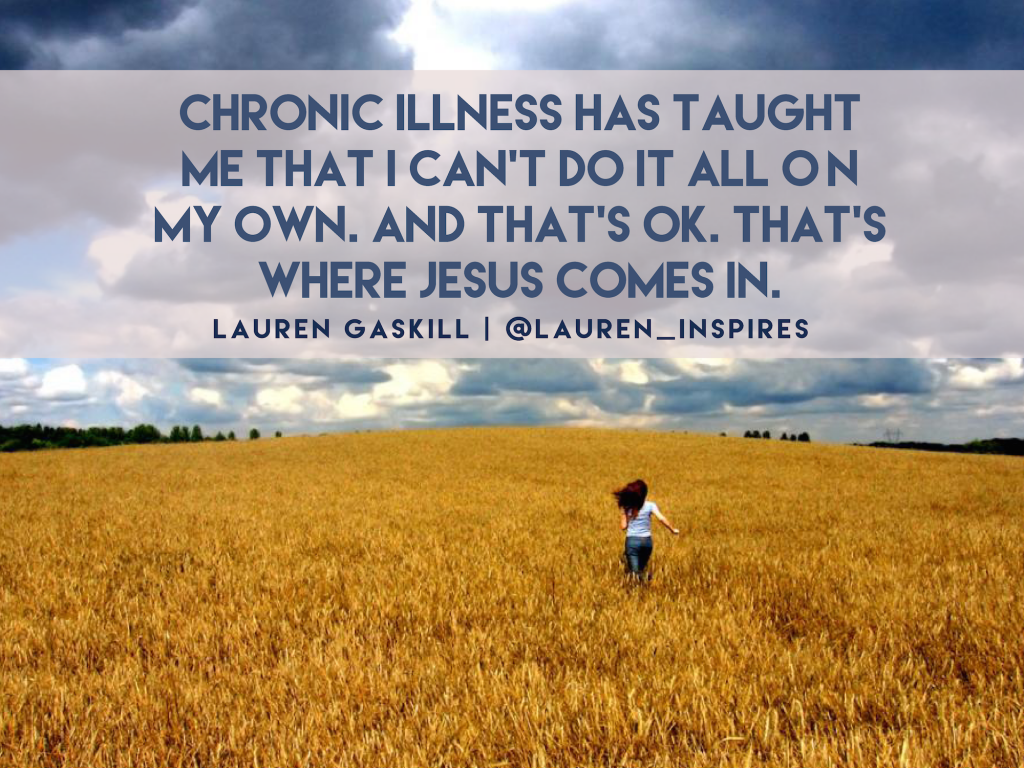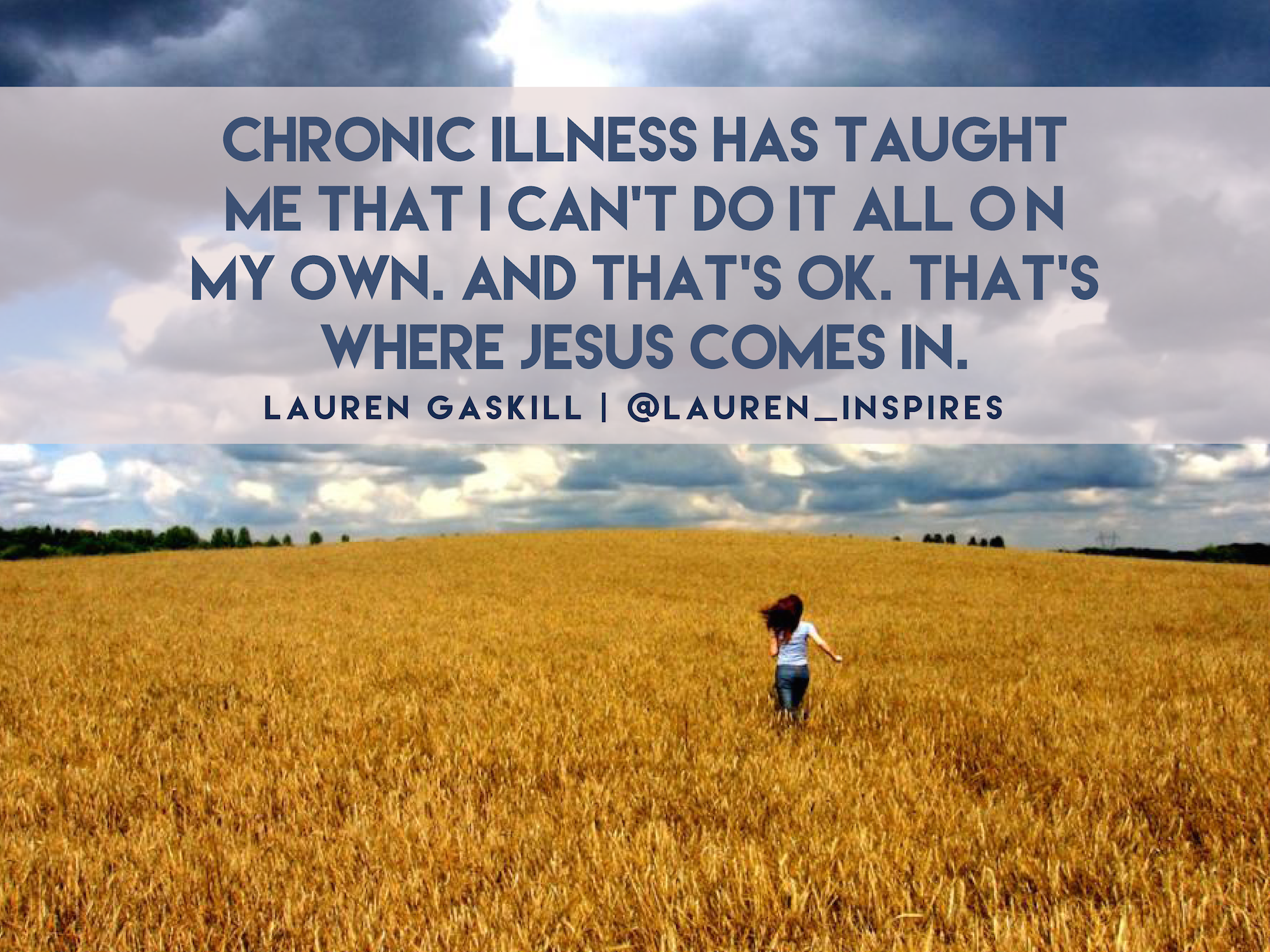 After a slew of doctor's office visits, specialists' visits and tests, I received an official diagnosis of fibromyalgia and hypermobility in March 2015. My family members and friends were devastated for me. We're so sorry Lauren. That's awful news, they said. But the truth was while others lamented, I felt relieved. For four years, I had stuffed and hidden my pain to keep doing life according to what I considered to be "normal." But now that I had an official diagnosis, I knew I needed to start making health a bigger priority. I needed to start listening to my body so I could manage my condition.
If you've ever heard of the spoon theory, you know what I meant earlier by good days and bad days. Some days I wake up without a headache and feeling like myself. On those days, I am blessed with many spoons. Other times I wake up with maybe one spoon to make it through. On these days I must prioritize taking care of my health. I have learned that even though my soul wants to soldier on, it's essential in these moments to back off, listen to my body, and treat it kindly.
If that means backing out of a dinner, canceling plans or taking a break from blogging to focus on my health, then that is what I'll do.
Chronic illness has taught me that I can't do it all — and that's OK. This is where Jesus comes in.
All of these lessons aside, the biggest thing I've learned is that even though I can try to manage my chronic condition, ultimately relying on Jesus is the only thing that really gets me through. He gave me this one body and this one life to live. And I am called to take care of my relationship with Him just as much as I am called to take care of my health.
I have found that the more I focus on Jesus, the less I think about all of the pain and heartache that fibro and hypermobility can inflict upon me. On both the good and bad days, prioritizing Him is the best decision I could ever make because He is the supplier of my peace, joy and strength.
Thanks, Lauren for sharing your story with us!
Ladies, you can share your story, too! If you're living with chronic pain, how do you take care of yourself? How can we best support you on those difficult days? If you want to read more from Lauren, check out her blog, Makinglifesweet.com.

I'm so glad that you stopped by to check out today's post. It is such a pleasure and privilege to share inspiration and encouragement with you! Did you see last week's post on why Pixar's movie, "Inside Out" made me cry? Click here to check it out!